Banking: CBN policy of zero commission on transaction begins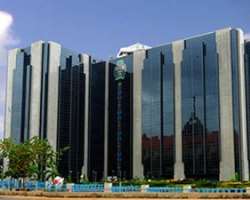 The  implementation of the zero Commission on Transactions (COT) policy for Deposit Money Banks begins Monday (today)
The zero COT policy is the last phase of the "Guide to Bank Charges", which started in March 2013, and has seen seen the COT gradually dropping to N3 per mille in 2013; N2 per mille in 2014; and N1 per mille in 2015 and to Zero COT per mille with effect from January 1.  It is a policy initiative of  the Central Bank of Nigeria (CBN) aimed at reducing  charges to bank customers.
CBN in a circular titled "Implementation of Revised Guide to Bank Charges –Commission on Turnover,"  signed by its Deputy Director, Financial Policy and Regulation Department, Franklin Ahonhai,  said there was no going back on the policy implementation. The circular was posted on its the bank's website.
It mandated banks that charged excess COT since the effective date to refund same to the affected customers or be sanctioned.
According to the CBN, the policy is expected to have implications for both banks and their customers as it is expected to give the regulator more power to deal with banks reluctant to lower service fees considered 'as the highest in the world'.
The apex bank said the "Guide to Bank Charges" would make it more difficult for banks to set high fees and charges without having reasons acceptable to regulators.
"The regulator said banks' drive to make inroads into the legions of this country's unbanked, financially illiterate and those isolated from traditional banking services through distance and hard terrain will be hampered by excessive charges."
It said the guideline was meant to address complaints arising from bank tariffs and other miscellaneous fees charged by banks on their customers' accounts.
The policy is also expected to ensure greater competition in retail banking and achieve real benefits for customers through lower costs, better service and greater access of financial services to poor communities whilst at the same time preserving the stability of the banking system.