Boko Haram plans to use beggars for suicide attacks – Army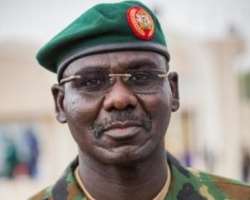 The Theater Command of Operation Lafiya Dole of the Nigerian Army on Friday alerted Borno residents on a planned attack by Boko Haram terrorists using beggars and other strategies.
The Media Coordinator of the Theater, Col. Mustapha Anka, made this known in a statement in Maiduguri.
Anka said, 'the attention of the Operation Lafiya Dole has been drawn to a terrorists' intention to use beggars to cause mayhem in the state.
'Under the plan, concealed explosives in bundles of firewood are to be placed in crowded and strategic areas of Maiduguri and environs to cause havoc.'
He said that the terrorists had also devised a new means of attracting the public by shouting Boko Haram to create panic.
Sponsored Advert:
VACANCY! VACANCY!! VACANCY!!!
Job Position: Chief Accountant at an Agro-Allied Conglomerate in Delta State
Click here for details
'Additionally, the general public should be weary of a terrorists plan to deceive the public by way of shouting `Boko Haram' to create panic in order to lure unsuspecting public for maximum casualty while detonating their bombs during and after the new year celebrations,' Anka said.
He, therefore, advised residents to be extra vigilant during and after the new year celebrations.
He said 'the Theater wishes to remind the public to be extra vigilant during and after the new year celebrations as the ban on bangers and fireworks is still in force.'
Meanwhile, the state government had announced total restriction on vehicular movement during the new year celebration on Friday. NAN