New Year: Borno restricts movement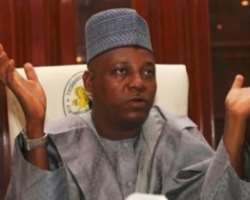 To forestall any act of terrorism and ensure a hitch free New Year celebration in Borno State, the state government on Thursday placed restriction of vehicular movement in Maiduguri metropolis and its environs.
In a press released statement signed by the state commissioner for Home Affairs, Information and Culture, Dr. Mohammed Bulama, the said restriction will take effect from 5:00pm on December 31 and ends at 6:00am Saturday, January 2, 2016.
The statement further said that the decision was taken after due consultations with security agencies in the state.
It reads in part:
"The measure becomes necessary in order to further safeguard lives and property of law abiding citizens in the state.
"While wishing you a hitch free new year, members of the public are please requested to be more vigilant and security conscious throughout the period and report any suspicious person or movement to the nearest security agency. "
"We wish to assure the good people of Borno State and indeed all law abiding citizens that every step is being taken by government and military authorities to root out terrorists causing mayhem in the society."
-Emmanuel Ikechukwu