How gospel singer, Frank Edwards, miraculously recovered his stolen car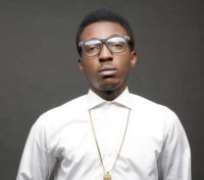 Gospel singer Frank Edwards of 'Mma Mma' fame recently had his car stolen, but luckily for him he got his car back.
On Instagram he shared how he was able to get his car back from the hands of the robbers.
"GOD PASS THEM!!!! I had over half thank of fuel , my car was snatched last night @ lekki 2nd round about before they cld get to Ajah d fuel dried up !!. . Fuel that cld last 4day dried up in less than an hour !!!!!!!!!! Well d baby is back & taking a shower!! ##IFGODBEFORME" he wrote on Instagram.

Frank Edwards' car
play Frank Edwards' car
(Instagram)
On December 24, Frank Edwards released a new classical piece aptly titled 'If God be for me'.
A truly epic song which bellies a reassuring message of hope: No matter the life, business, career or marital situation we find ourselves in, If God be for me… then no one and nothing can go against us; a perfect message/companion for the season and march into the New Year.
Pulse