Dakuku Peterside: Political Sagacity Personified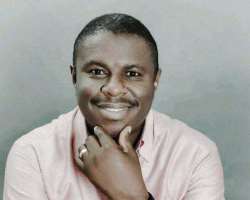 There were those who felt that the All Progressives Congress (APC) gubernatorial candidate in Rivers State, Dakuku Adol PhD, needed to put more fire to his political vociferations, before and during the 2015 general elections. To them, he was too calm for a man like Chief Barrister Nyesom Ezebunwo Wike, the gubernatorial candidate of the Peoples Democratic Party (PDP), whose penchant for acoustic assault knows no bound. But, amidst these dissenting voices, there were still those who strongly believed in Dakuku's dexterity, street credibility, and his ability in running engine an engine non stop.
From the recent happenings across the political landscape of Rivers State, one cannot but award excellent marks to those whose opinions are anchored on depth and truth, rather than on surfacial assertion. Those who held the view that Dakuku is not a weakling, or a political amateur, are witnesses of divine truth. They are the forces of progressive advancement, and a good company to keep.
Barely 48 hours after the Appeal Court of Nigeria, sacked Nyesom Wike as Governor of Rivers State, the political tempo rose to an alarming rate. The first salvo was shot by Wike, when he threatened fire and brimstone upon any Independent Electoral Commission (INEC) staff that is sent to Rivers State to conduct elections. In his words: "Any INEC staff that comes to conduct election in Rivers State, should write his or her will before coming". In a swift reaction, Dakuku replied Wike: "tell Nyesom Ezebunwo Wike, that I Dakuku Adol Peterside, and other true Rivers leaders, said that he should WRITE his will; tell him that nobody will die!"
Dakuku's Alexandrian styled proclamation cum stern warning on that day, came to so many as a surprise. It was a spectacular battle cry ; potential energy was released. It appears that by this show of fearlessness and strength, Dakuku has unleashed courage in the hearts of his followers, he has taken over the power realm of Rivers State. It is a slap on the old order of impunity and rascality: nobody can harass anybody again, nobody can threaten Rivers people, in the guise of political brigandage and go scot-free free!
Now, one can effortlessly correlate Dakuku's past and present political actions with timing and accuracy. 'DAP' as his fondly called by his teeming supporters, is not a political rascal, but a methodological thinker. His political philosophy is anchored on a broader view of life, which condemns violence, malpractice, and thuggery. Is it not now clear to all that Dakuku was the only restraining force that has prevented prolonged political violence in Rivers State? Imagine what would have happened to the last hanging straw of peace in Rivers State, if he had seconded Wike in the open display of aggression and malice during the just cancelled gubernatorial elections?
Solomon Okocha writes from Port Harcourt, Rivers State
Disclaimer:

"The views/contents expressed in this article are the sole responsibility of the author(s) and do not necessarily reflect those of The Nigerian Voice. The Nigerian Voice will not be responsible or liable for any inaccurate or incorrect statements contained in this article."