BUHARINOMICS- Need For Value Based Budgeting And Regular Budget Performance Review!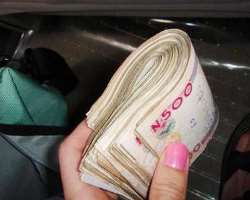 At President-elect Muhamadu Buhari's Presidential pre-inauguration gala night at the Conference Hall of Amso International Hotel, Wuse, Abuja on the 27th of May, 2015 I presented a paper on behalf of the Progressive Solidarity Forum- for which I was the global Spokes person on Finance and the Nigerian Economy- titled "BUHARINOMICS- REALISING THE POTENTIALS OF THE NIGERIAN ECONOMY THROUGH BETTER Budgetary Management."
The paper covered a wide range of issues from Diversification of the revenue base from a mono-product (Oil) economy to a multi product/services one; and Income Accrual to Transparent Accounting and Reporting, particularly in the Oil sector, to raising income through Accountable Tax system, as well as expanding the scope and scale of both Direct and Indirect taxes, and in particular the Value Added Tax ( VAT ). The paper also dwelt on the Expenditure side of the Reporting system, and more importantly recommended a novel, at least to Nigerians, Budgeting system known as Value Based Budgeting ( VBB ).
VALUE BASED BUDGETING, (Value for money Budgeting system)
At the APC policy dialogue held at Transcorp Hilton Hotel, Abuja on the 20th and 21st May, 2015, I had the privilege of been in the Finance and Nigerian Economy session of the Policy dialogue listening to a panel comprising of Governor-elect of Kaduna state, Malam El Rufai, Professor Pat Utomi of Lagos Business School and many other Egg heads in the area of Economics and Financial Management. At that event, and in their separate presentations, both El Rufai (21st May, 2015 and Prof Utomi (20th May, 2015) advanced the case for Zero Base Budgeting. They opined, correctly, that Nigerian Traditional Budgeting system (also known as Incremental Budgeting system ) which successive Nigerian government have been using and the public Finance authorities refused to change encourages and enhances fraud, if not legitimising stealing through the Budget!
They therefore recommended Zero Based Budgeting as a replacement for the fraud-prone "Incremental Budgeting system" used in the 2015 Financial/Budget year. For them, and I agree largely with their viewpoint, ZBB will be a straight Bullet and a panacea for combating legalised stealing, even through the Budgetary system once passed by parliament. Unlike Incremental Budgeting system which most countries of the world have long abandoned and have since embraced Zero Based Budgeting, a method that can cause reduction in the incidence of fraud in the graft-prone Nigerian Budgeting system and processes, scrutinises and re-evaluates every line item of the Budget (mainly the Expenditure side) to justify its inclusion as an item by the relevant Budget holder or Control officer.
VALUE BASED BUDGETS- AN APPROACH TO "VALUE FOR MONEY" BUDGETING:
What is Value Based Budgeting? "Value Based Budgeting" is a method of Budgeting which asks Budget Holders the difficult questions in the prioritising of projects and programs because of the limited resources of nations and public institutions. It starts with the Executives setting goals and objectives and aligning the Budget to meet those objectives by critically analysing priority projects in the face of economic reality and the Economics principles of Scarcity and Choice, Scale of preference and Opportunity Costs. The process starts with responsible public officer or head of department (Budget holder) scrutinising every item of Expenditure in the Budget for Value for money (conducting value for money Audit)- the test for the 3Es of Economy, Efficiency and Effectiveness of those expenditure before they are presented to Parliament for approval.
The 3Es aims to achieve different objectives in the Budget expenditure evaluation mix, namely:
Economy- Acquisition of resources (purchases of all factors) in appropriate quality and quantity at minimum cost (best prices paid for item of expenditure).
Efficiency- Maximum (best) output for any given set of inputs (or minimum inputs for any given quantity and quality of goods and services provided).
Effectiveness- The extent to which any activity or item of expenditure achieves its intended results, which could be quantitative or qualitative.
A case for the jettisoning of the current "Incremental Budgeting" system and the adoption of "Zero-Based Budgeting" system had been made by top Nigerian Accountants, Public Finance mangers and Economists but I would recommend that Nigeria should go the whole hug and adopt Value Based Budgeting system, or at the very least blend ZBB with VBB as most countries have been doing since the turn of the century. In the US and UK it is called the "Peoples Budget" as it tends to give the greatest goodies to the greatest majority of its citizens by emphasizing projects which the people need the most in terms of preferences. For me, it is not the Budgeting system that is the issue with Nigerian public finance management as is the effective implementation, monitoring and performance measurement. Any budget method is as good as the quality and integrity of those entrusted with task of managing it. What has been lacking sorely in the management of Nigerian Budgets has been strict implementation, poor feedback and monitoring mechanism and performance measurement and early detection and review system on a timely basis.
A TEMPLATE FOR REGULAR BUDGET PERFORMANCE MONITORING AND REVIEW:
Never under the watch of the current Finance minister, Mrs Kemi Adeosun, and the current Budget and Planning minister, Udoma Odom do I expect an item of expenditure like the annual Fuel Subsidy Budget of N350Billion to shoot beyond N700Billion (100% adverse Variance) at the end of the year, not to talk of a whooping N2Trillion plus, as it happened in 2011/12 Fiscal year, and no heads rolled.
Such dismal Budget outcome as in the referenced Fuel Subsidy overshoot could have been avoided if template for quarterly Performance evaluation was in place for corrective action to have been taken to avert such monstrous Adverse Variance. No Economy could take such and that is where Control systems of early detection and correction comes handy. I am happy that the Budgeting role has been given a full ministerial status by the new Buhari administration, albeit joined with the Planning role, which should be the right way to go in these days of tight finances. With Udoma Udom in Budgeting and Mrs Adeosun in the Finance ministry, I expect this A* team to inject Financial Control and effective Performance management measures- areas the last Finance Minister showed some degree of weakness- into the Nigerian public finance management ensuring value for money for the greater majority of formerly dispossessed Nigerians.
Anthony Ishiekwene, ACMA; CGMA
Mr Ishiekwene is a Chartered Global Management Accountant and the Chief Executive of TIK Global , a global firm of Financial and Management Accounting Consultancy with offices in Nigeria and the United Kingdom. He could be reached at:
www.tonyishiekwene.com
Email: [email protected]
Disclaimer:

"The views/contents expressed in this article are the sole responsibility of the author(s) and do not necessarily reflect those of The Nigerian Voice. The Nigerian Voice will not be responsible or liable for any inaccurate or incorrect statements contained in this article."
Articles by Tony Ishiekwene