Fayemi, Oni's Verbal Attacks On Fayose Meaningless—Aide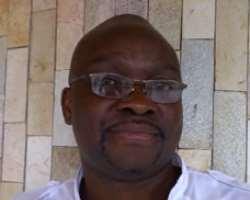 Special Assistant to Governor Ayodele Fayose of Ekiti State on Public Communications and New Media, Lere Olayinka has described the verbal attacks on the governor by two former governors of the State, Engr Segun Oni and Dr Kayode Fayemi as meaningless, saying; "the two former governors are free to continually express their anger over five electoral defeats they suffered in the hands of Fayose between 2014 and 2015."
Olayinka, who said Governor Fayose will not dignify the former governors with any response, added that; "as someone who worked diligently with Engr Segun Oni when he was governor and out of office,
I know that the same way he (Oni) described Fayose as a tragedy was the way he used to tell us then that Fayemi would end up in jail. But did he not mount the rostrum to campaign for the re-election of the same Fayemi that he said would be jailed?"
He described as more tragic, Oni's association with the same people who humiliated him out of office and used their four years in office to destroy the economy of Ekiti State and also cancelled a full-fledged university he (Oni) sited in Ifaki Ekiti, his hometown.
"Therefore, whatever Oga (as I still call Oni) says about Fayose today, I won't take him serious because he said more than that against Fayemi that he mounted the podium to campaign for," he said.
Speaking further, Olayinka said; "Fayose has demonstrated his statesmanship by restoring Oni's rights as a former governor, which was denied him by Fayemi and I think he (Oni) should be mindful of this.
"However, some of us who went through pains and hardships to defend him (Oni) against Fayemi's humiliation and persecution will not keep silent now that he has chosen to pay Fayose, who restored his pride and dignity as a former governor with evil and keep Fayemi, who collaborated with the Lagos cabal to humiliate and persecute him out of office as his friend."
Reacting to comments by Fayemi on a radio station in Akure, Ondo State last Saturday, Olayinka said; "In saner climes, someone like Fayemi whose four years as governor destroyed the economy of Ekiti State should bury his head in shame."
Fayose's spokesperson, who described Fayemi's comments on the recently held local government elections as shameful, said; "Fayose has conducted local government elections twice as Ekiti State Governor, which one did Fayemi conduct?
"Not only that Fayemi did not conduct local government elections, he also sacked democratically elected council chairmen and councillors, and when court ordered that they be reinstated, he refused.
"Such a character lacks moral rights to speak against local government elections whichever way it was conducted and methinks Fayemi should rather face his new job that he bought with his N1.5 billion campaign fund donation instead of coming to Ekiti to advertise his contempt for democracy."
Olayinka said Fayemi, who was prepared for governance and was robbed in messianic garments took loans to plant flowers that never germinated and went about commissioning uncompleted projects.
He said; "For the next 20 years, Ekiti sons and daughters would still be paying back the loans that Fayemi took and wasted on frivolities
"Therefore, Ekiti people know those who ruined their economy and will never allow the APC locusts to invade their cassava farms again."