China Central Bank Says To Keep Reasonable Credit Growth, Yuan Stable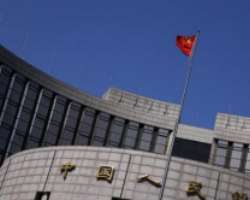 China's central bank said on Monday that it would "flexibly" use various policy tools to maintain appropriate liquidity and reasonable growth in credit and social financing.
The People's Bank of China will keep the yuan basically stable while forging ahead with reforms to help improve its currency regime, it said in a statement summarizing the fourth-quarter monetary policy committee meeting.
The PBOC said it would maintain a prudent monetary policy, keeping its stance "neither too tight nor too loose". The prudent policy has been in place since 2011.
"We will improve and optimize financing and credit structures, increase the proportion of direct financing and reduce financing costs," it said.
The central bank said it would closely watch changes in China's economy and financial markets, as well as international capital flows.
Top leaders at the annual Central Economic Work Conference pledged to make China's monetary policy more flexible and expand its budget deficit in 2016 to support a slowing economy as they seek to push forward "supply-side reform".
The PBOC has cut interest rates six times since November 2014 and lowered banks' reserve requirements, or the amount of cash that banks must set aside as reserves.
But such policy steps have yielded limited impact on the economy, as the government has been struggling to reach its growth target of about 7 percent this year.
President Xi Jinping has said China must keep annual average growth of no less than 6.5 percent over the next five years to hit a goal of doubling gross domestic product and per capita income by 2020 from 2010.
REUTERS