Opposition party: Rebuilding PDP not easy – Metuh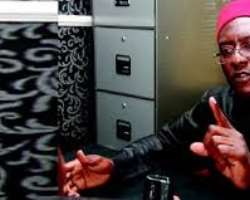 The national leadership of the Peoples Democratic Party (PDP) has said it is not easy to rebuild the party.
It also said that since the party lost power for the first time since 1999, it was meeting a stiff opposition within the party on how to rebuild it.
The National Publicity Secretary of the party, Chief Olisa Metuh, stated this in an interview with our correspondent in Abuja on Saturday.
Metuh, nevertheless, said he was confident that the forces working against the rebuilding of the party within its fold and outside would fail.
He said, 'We have been rebuilding, but it is not easy. We are rebuilding, but there are different forces, and contending interests (working against it). It is not easy.
Sponsored Advert:
VACANCY! VACANCY!! VACANCY!!!
Job Position: Chief Accountant at an Agro-Allied Conglomerate in Delta State
Click here for details
'On one hand, we are dealing with a ruthless ruling party, and we also have some divisive elements in our party who are genuinely accepting some influence in the administration of the party.
'Knowingly or unknowingly, they are embarking on distractions and distractions that would rather be in the interest of the ruling party than our growth.'
He said that since the party lost the general elections, it had tried to remain focus and play the role of an opposition to the ruling All Progressives Congress.
As the spokesperson for the opposition party, Metuh regretted that some members of his party wanted him to be abusing the President (Muhammadu Buhari) with the hope that that action would boost the image of the PDP.
He said the APC did not win the elections by merely abusing former President Goodluck Jonathan, adding that some actions of the members of the PDP then helped in adding to the fortune of the APC.
He said, 'But since we lost the election, we have tried to remain focus and retain the support of a very large number of our members to remain focus in opposing this government.
'Some of our members misconstrue an opposition party to be a party that insults people because that was what the APC was doing.
'People want us to insult the President and the ruling party to remain in opposition. Because we are not doing that, our people are not comfortable with that.
'They believe that we are too soft and they believe that we are too academic. They want us to be insulting the people. It was not by insulting the former President that gave the APC victory.
'We fuelled partisan support for the APC in some part of the country. '
On the rumour that members of the outgoing National Working Committee of the party had shared offices ahead of the March 19 national conventions, Metuh said the allegation was unfounded.