Boko Haram kills scores in fresh Borno attack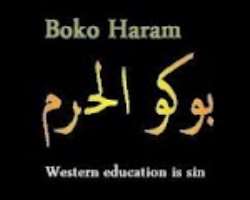 Gangs of suspected Boko Haram gunmen yesterday evening attacked Adawari village, near Maiduguri metropolis, Borno State, killing scores of people.
According to an eyewitness from the Civilian Joint Task Force (CJTF), Maiduguri, the terrorists had, by 6.00 pm, advanced to Polo and Jidari wards before troops quickly rallied with reinforcements from other military formations of the metropolis to repel the insurgents.
Earlier on Christmas day (Friday), 15 residents of Kimba village in Biu Local Council of Borno State were killed by suspected Boko Haram terrorists who set several houses and shops ablaze.
Seven others were abducted.
Kimba is a herding and farming community, 150 kilometres south of Maiduguri, the state capital.
Besides, troops of the Nigerian Army have arrested seven suspected Boko Haram members, known to be experts in making IEDs, on a suicide mission in Kaduna State.
A member of CJTF Hassan Isa, in a telephone interview yesterday in Maiduguri said: 'We first sighted the Boko Haram gunmen at about 5pm Sunday advancing towards Adawari village through the dirt road, but some us thought they were traders returning from tomato farms to Maiduguri metropolis.
Sponsored Advert:
VACANCY! VACANCY!! VACANCY!!!
Job Position: Chief Accountant at an Agro-Allied Conglomerate in Delta State
Click here for details
Five minutes later, we saw the village go up in flames, while the people near the village started to run for safety.
'I heard multiple explosions in the village and alerted the soldiers in this sector, comprising Polo and Jiddari wards to be on alert. As I speak to you sir, the soldiers have taken cover, along the trenches dug around the affected areas of Maiduguri to repel the advancing insurgents.
The villager that I spoke told me that scores of people were killed, while others fled towards Polo for safety.
'The gunshots and explosions in the village also scared many Polo residents , including motorists to flee in droves towards the Government Reservation Area (GRA). That was, before some soldiers in patrol vehicles and Armoured Personnel Carriers (APCs) took cover on the fringes of Maiduguri metropolis.'
On casualties, he said no one could tell 'the exact number of villagers killed in the attack, but many people were killed in their houses or while attempting to flee for safety.
Borno Police Command Police Public Relations Officer, (PPRO) Isuku Victor, also confirmed the attack .
According to the Acting Director, Army Public Relations (Ag.DAPR), Col. Sani Usman, this is coming on the heels of disclosures that terrorists are infiltrating some other parts of the country, to create mayhem and fear among the people.
Spokesman of Civilian Joint Task Force (CJTF), Abbas Gava, said the terrorists burst into Kimba while the people were celebrating Christmas and exchanging gifts and pleasantries to mark the birth of Jesus Christ.
'Over a dozen people were killed, including three children and an elderly woman attending to her grandchildren in a house before it was set ablaze by the insurgents,' Gava said yesterday on phone.
He said the insurgents also carted away some foodstuff and livestock on the same bicycles towards Sambisa forest.
A village herdsman, Hamidu Hassan who fled to Biu on foot told The Guardian yesterday that the insurgents burst into the village on over a dozen bicycles and started shooting and setting houses ablaze.
'When they left, we counted 15 people dead including children. Six people were missing, who we believedwere abducted by the terrorists.'
A member of CJTF in Biu town who does not want to be identified, also confirmed the Sunday attack on Kimba.
A statement from the Acting Director, Army Public Relations (Ag.DAPR) Col. Sani Usman issued yesterday in Abuja said the arrest of the suspects foiled what would have been a calamity in the state and other 'contiguous areas'.
The suspects, he said, were arrested 'in Kaduna after painstaking surveillance and proactive intelligence operations over a period of time.'
Usman said the suspects are suicide bombers with known skills in manufacturing IEDs, like their counterparts in some parts of Northeast.
The statement went on: 'From all indications, the suspects were in Kaduna to conduct suicide bombings, kill and maim innocent citizens in the state and other surrounding areas during the festive period.
Recall that recently in Maiduguri, some of them were arrested while trying to detonate IEDs carried in food containers in public places.'
The army spokesman said the arrest of the seven would no doubt assist in the fight against terrorism in the country, 'more so since the military have technically defeated the terrorists in the field as a result of which they have resorted to attacking soft targets through suicide bombings, IEDs and harassing attacks on isolated communities'.
The statement implored the public to always remain vigilant and on alert for people with suspicious character and movement and report same to security agencies, as this is one of the many measures to ensure that security is enhanced.