BPE in N27bn fraud scandal as ex-director blows whistle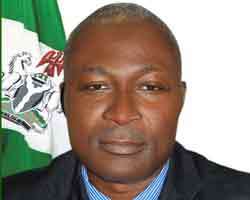 A former deputy director in the Bureau of Public Enterprises (BPE), Alhaji Ibrahim Muhammad Kashim, has alleged in a letter to Vice President Yemi Osinbajo (SAN) that the agency paid N27 billion to non-existent staff of defunct Power Holding Company of Nigeria (PHCN).
Osinbajo chairs the National Council on Privatisation (NCP), the agency that oversees the BPE.
In a November 2 letter to Osinbajo, Kashim claimed that BPE Director-General, Benjamin Dikki, allegedly asked him to raise a memo detailing how the N27 billion should be paid as premium for the PHCN, a request Kashim said he rejected.
He also spoke of how a former DG, Miss Bolanle Onagoruwa, was removed over her refusal to allow a lawyer with affiliation to the Peoples Democratic Party (PDP) to wind up the now defunct PHCN.
'Your Excellency, the former DG, Miss Bolanle Onagoruwa, was removed partly because she refused to accept the appointment of a prominent PDP lawyer to wind up PHCN for an amount exceeding N1.5billion. (When the proposal was sent to her, I was one of the directors she confided in. As lawyers, we reckoned that it was unthinkable, moreso as all the assets of PHCN had been transferred through a presidential order to the Discos and Gencos, while all the liabilities were to be handled by Nigerian Electricity Liability Management Company (NEMLCO). Immediately after her removal, the current DG established a committee that awarded the assignment to the preferred law firm. I publicly expressed my disagreement. The DG sent for me and solicited for my support as it was from our bosses. I maintained my position, as a result of which the matter was never tabled at, or brought to the management committee for deliberation and approval before going to the NCP.
Sponsored Advert:
VACANCY! VACANCY!! VACANCY!!!
Job Position: Chief Accountant at an Agro-Allied Conglomerate in Delta State
Click here for details
'The DG invited me to his office one day. He informed me of a memo that would be sent to the management committee for its consideration and approval. He suggested that we should pass it, since I was the one that usually chaired such meetings. It was to approve for transmission to the chairman of NCP the payment of N27,188,232,208:20 billion as premium to an insurance firm for group life and group personal accident insurance for PHCN staff. I told him it cannot pass for even a law 101 student knows the cliche 'No premium, No cover'. And in any case at that time, PHCN had no staff. However, I learnt later that the same paper came to BPE with all the necessary approvals and I believe the money was paid.
'The DG also sought my co-operation to approve some payments to be made ostensibly as refunds to the Ministry of Power for expenses incurred in the course of PHCN privatization. I advised against it because we all knew it was the Central Bank of Nigeria (CBN) that funded the exercise. In any case, the Ministry of Power is overseeing PHCN. Later, the paper came into BPE approved for payment by our bosses.
'Your Excellency, I went at length to establish categorically that the DG's refusal to pay me and his engaging the then chairman of the NCP legal committee using public funds, to claim that I was not a BPE staff, were all geared towards ensuring that I remain at his mercy and therefore, dare not expose that all the payments that were made were actually at the behest of the DG BPE and that none ever was presented to the management committee for consideration. They were all unilateral actions of the DG using his office to obtain approval from above.
'Your Excellency, to debunk any claim that he acted based on orders from above, he actually solicited my cooperation in all cases, so they all originated from BPE. It was when I refused that it was converted to orders from above (let me restate that I was the person chairing the management committee meetings.) the minutes are there to prove my assertion,' he said. The Sun