Xmas celebration : Gov Udom gives automatic employment to disabled PDP faithful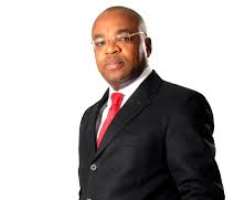 In the spirit of giving succor to the less privilege during
the yuletide, Akwa Ibom state governor, Mr. Udom Emmanuel on Thursday gave
automatic employment to Mr. Monday Udoh Idem, a physically challenged member of
the Peoples Democratic Party in the state.
The governor who made the announcement during his visit to
the PDP secretariat along Edet Akpan Avenue in Uyo the state capital said he
was rewarding Idem for his support and loyalty to his government and the party
in spite of his situation.
According to the Emmanuel 'whether you have qualifications
or not, when the offices resume next week, come to the government house and
collect you employment letter adding 'loyalty must be rewarded ,  that you left your house to come  here to receive me  even with crutches, I have to reward you.'
Emmanuel, who further
acknowledged the support given him by the Peoples Democratic Party (PDP) in the
state within the last seven months in office, said he was holding the Divine
mandate given him by the people as a sacred trust on behalf of the people and
he would continue to work for the benefit of the entire state.
He said his
administration has consolidated on the gains of made by the immediate past
administration and has within these few months in office attracted investors
across the globe.
Sponsored Advert:
VACANCY! VACANCY!! VACANCY!!!
Job Position: Chief Accountant at an Agro-Allied Conglomerate in Delta State
Click here for details
He maintained that Akwa Ibom people are a great people and
would never allow their commonwealth to be stolen by people who do not wish the
state well and whose real intention is to return the people to the days of
servitude which they had left behind.
He wondered why the opposition party would contemplate
dislodging a party whose government is not only performing but in firm control
of the state.
To alleviate the
suffering of other party faithful at the grassroot, Emmanuel announced the
release of Inter-ministerial Direct Labour contracts to the people and assured
the youths of a prime place in his administration.
He said the divine mandate given him by the people remains
sacrosanct and cannot be deterred by any contrary verdict as he is poised to
make Akwa Ibom State a destination for all through industrialization.