Emefiele, CBN governor mourns on xmas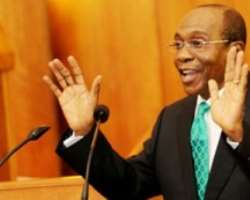 For the governor of the apex bank, Mr. Godwin Emefiele, this year's christmas will be had to forget. It follows the death at full age of the mother of the Central Bank of Nigeria (CBN), today at 6:20am December 25th, 2015, Madam Alice Emefiele was aged 94 years.
Details of the events following the death is yet to be made known by the family.She was the mother of Mr. Godwin Emefiele, the CBN governor among others.
-Emmanuel Ikechukwu