Actress, Calista Okoronkwo Shares Word of Encouragemnet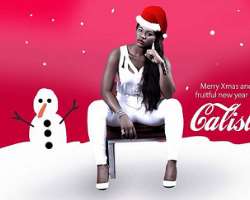 While many are celebrating and showing love to their loved ones, Nollywood actress, Calista Okoronkwo, believes that it is not all about the food one shares that matter but the feelings in the heart of the next person.
Calista explained that some set of people are going through some challenges which seems to have put sadness in their hearts and what they need is encouragement.
While wishing her fans a happy Christmas celebration, the actress urged her fans going through any form of sadness to be calm as things will soon turn to the right direction.
"Don't worry, things will work out. Remind yourself over and over again that God is faithful and your bad feelings are not. The year 2016 will be our year of glory to glory," she said.