Boko Haram Has Been 'technically' Defeated, Terrorists Now Confined To Borno – Buhari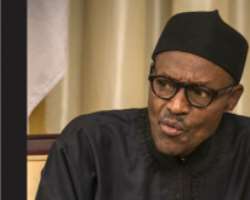 BEVERLY HILLS, December 24, (THEWILL) – The Revenue Mobilization Allocation and Fiscal Commission, As sun sets on the December 31 deadline for the defeat of Boko Haram terrorists, President Muhammadu Buhari has averred that terrorists have been chased away from Yobe and Adamawa states and now operates only in its heartland of Borno state.
Noting that the military has "technically won the war" against insurgency, Buhari assured BBC's Abdullahi Kaura Abubakar, in an interview, that the militants would soon be sent out of Borno State.
His words, "They have been driven out from Adamawa and Yobe states… Boko Haram has reverted to using improvised explosive devices (IEDs).
"Indoctrinating young guys… they have now been reduced to that. But no more articulated conventional attacks on centres of communication and populations.
"So I think technically we have won the war because people are going back into their neighbourhoods. I can assure you that Boko Haram as an organised fighting force, has been dealt with.
"A key priority for the government now, is to rebuild infrastructure and help all displaced people to return to their homes," the President said.
THEWILL can report that since 2009 when the Boko Haram sect unleashed its campaign of violence, the three north-eastern states of Borno, Yobe and Adamawa have always been its theatre. President Buhari had months ago given the nation's armed forces till the last day in 2015 to rout the insurgents.