If your friend impregnates your daughter...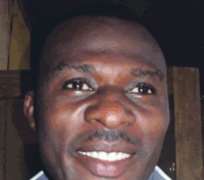 Chief Emenike thought he had a best friend in Boniface. Their friendship had been a smooth one right from secondary school days. In a nutshell, Emenike, believing Boniface was someone he could trust, committed his family to his care while he takes his usual business trips. His wife and his beautiful daughter Ihuoma were thus at the mercy of Boniface.
Boniface was of great help to his friend's family when Ihuoma was seeking admission into the university. He took her to school regularly and sometimes brings her back. Gradually he started taking her to the eatery from school and to his guesthouse.
Life became sour and later bitter with the result of uncle Boniface's goodness: pregnancy. Initially the mother was confused. She said "No, my daughter is a decent girl, a virgin" But it was a big blow to her when the doctor's report confirmed that Ihuoma was just two months pregnant.
Boniface was not aware of these developments, but on Chief Emenike's arrival , he rushed down to the hospital to really see for himself if it was true. At this time the doctor confirmed that Ihuoma had taken some dangerous drugs to terminate the pregnancy, and this affected her kidney and womb. She may not be pregnant again.
On hearing this, Emenike sternly told her "tell me, who is the bastard you slept with"?
After a long silence and sobbing she opened the can of worms. Boniface, her father's best friend did it.
Emenike's eyes turned into fire and he blew hot and cold.
What would you do if your friend impregnates your daughter?
solomon
It has happened to some people we know, but let us keep the counsel of the church within the church.
One, you cannot apportion all the blame on the foolish man, rather, he got a green signal from the foolish girl, provided he did not rape her and provided it was not the first time he slept with her. Who knows what has been happening under the high heavens, even behind we her parents?
What do we know that she indulges in far in school? There are many girls who do terrible things outside their homes, sleep around for money, rent out their bodies for money and suffer for it in good time.
I will not disown my daughter . No, it is a matter of negotiation . It is either she gets married and stops education or pray that the baby is born pre-mature and that it dies and she can continue her education. One must happen.
Chris olugbeko
That question is somehow, but I will make sure I send both of them outside my house I mean what would you do to that friend?
I will ask the court to send him to life imprisonment.
Story by Alayande Dayo