APC And Numerals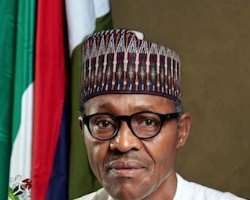 Our country has never had it raw in political history where a ruling party will be diagnosed of numerical elephantiasis, dialysis, jaundice, and dysfunctional. With the torrent of conflicting figures from the current ruling party on daily basis, it seems better for Nigerians to align with the confession of Mr Babatunde Raji Fashola.
At the Ministerial screening conducted by the Senate, Fashola boldly confessed that he lacked numerical knowledge as he was trained as a lawyer. Thus his financial recklessness of N3million website to N78million was justified and celebrated by many gullible Nigerians. While we thought it was only synonymous to Fashola, records so far have proved us wrong.
Foremost, in October this year, Kaduna Governor, Nasir El-Rufai posted on his facebook page that Jonathan, immediate past President spent N64billion on independence anniversary from 2010 to 2014. He placed it beside N70million spent by his current boss for the same anniversary this year to justify their financial innocence. However, this came out false as N2.2billion(where N1.7b was for Golden Jubilee in 2010 including investitures) was expended. From the record, money spent in 2013 was N45million. Thanks to BudgIT company that brought out details.
There exist also a false allegation made by Mr Adams Oshiomole of Edo State that N140billion was paid as consultancy fee for Second Niger bridge by Jonathan's administration. However we got a twist that the project was to cost N117billion ...thus we ask how come consultancy fee will be higher than the project??????
Also, they made Nigerians believed that Dasuki santa out $2.1billion and N650billion meant for arms deal but only to charge him and others to court for N32billion. You can read details of Dasukigate in our article tagged: "Sambo Dasuki's gate and Buhari's anti-corruption war- A Tale of Many Wrongs"
Back to the matter, these instances are few of many numerical dysfunctioning of Buhari and his co-travellers in APC.
It is surprising that the Presidency usually turns deaf ears to these numerical hypertension just to keep enjoying the melody of praise singers. Another setback is that none of these false trumpeters has apologised for misleading innocent public whenever the truth unfolds.
It is high time APC stopped campaigning after election as they are now in government. They should stop all these sensational governance and face reality.
To wrap it up, noise made on Dasuki saga cannot distract us from perennial fuel scarcity and hike price created by ineptitude of this government.
Ifedayo Obi,
Good Governance Advocates
goodgovernan[email protected]