Fec Approves Review Of Taxation Laws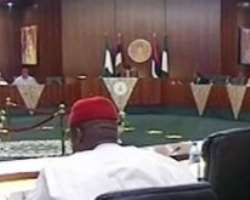 SAN FRANCISCO, December 21, (THEWILL) – The Federal Executive Council (FEC), on Monday in Abuja, approved the review of extant taxation laws to address the inadequacies in the nation's current tax regime.
The Minister of Information, Alhaji Lai Mohammed, made this known while briefing State House correspondents on the outcome FEC meeting presided over by President Muhammadu Buhari.
According to him, the review will plug the loopholes and subsequently address the inadequacies in the tax regime.
He observed that the inadequacies had been exploited by both individuals and corporate organisations to evade tax which had led to loss of revenue to the government.
"So, the new review aims at plugging these loopholes,'' the minister said, adding that FEC also proposed presentation of 2016 budget to the National Assembly on Tuesday by Buhari.
On the persistent fuel scarcity in the country, Mohammed said the administration of former President Goodluck Jonathan, marketers and vandalism of oil pipelines should be blamed for the present fuel shortages.
According to him, Nigerians are paying for the 'sins' of the last administration by the fuel scarcity that had persisted for several weeks.
"What we met on ground is such that we are paying for the sins of the last administration. I am being very serious.
"You remember that about two weeks ago, we had to go to the National Assembly for a supplementary budget of N674 billion.
"Of that figure, N522billion was for arrears of fuel subsidy which was incurred as far back as August last year.
"One of the reasons for the fuel scarcity was the inability of the last government to make adequate provision for fuel subsidy.
"We do face some other logistic problems but majorly we are paying for the sins of the last administration'', he said.
He, however, stated that the Buhari administration was now taking steps to solve the problem.
He said marketers used to import the major percentage of the fuel, but the Nigeria National Petroleum Corporation (NNPC) had been involved in importation of the product.
The minister said the step was taken by the government because some of the marketers had stopped importing for a couple of months.
"If you see any fuel anywhere today, it is imported by the NNPC. We also inherited vandalism of the pipeline which has made it impossible for us to even transport the fuel.
"In tanks today, we have 14 days reserve and off tank, we have 10 days reserve.
"The issue is not non-availability of the product. It is the distribution, because of pipelines that have been vandalised and the gridlock in Lagos, it takes about five days for anybody to take fuel with tanker in Lagos.
"As at two days ago, this matter had been resolved. The Mosinmi pipeline has been secured and it has led to the improvement in the distribution'', he added.