''We Will Disrupt Oil Production," Niger Delta Youths Warn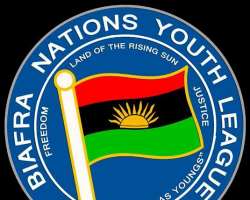 Regional Coordinator of Niger Delta Washington Uzutameh has warned the Nigerian Government to let Biafra go or be ready for new face of Militancy in the gulf of guinea, Uzutameh said all arrangements has been made with the Movement for emancipation of Niger Delta-Mend an armed group.
"We are waiting for the go ahead from our Leader Comrade Obuka" Uzutameh said
"We are ready to match violence by violence along the gulf of guinea within the Bight of Biafra Delta Region, we now want Biafra not resource control under Nigeria".
He made this known in BNYL regional meeting held in Abua LGA of Rivers State.