Nigerian Youth And Leadership Role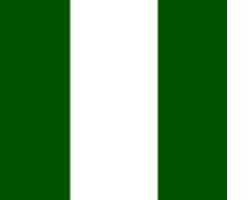 Today's youth still face many attitudinal challenges to self-empowerment. Both the problem and the solution begin at home with their parents. Leadership training must start from an early childhood, as these young adults learn to take gradual responsibility for their own decisions.
Only through self-determination, can these youth eventually achieve leadership in their respective communities. In addition to parental guidance, society has responsibility to create opportunities for these young adults to exercise good leadership.
We must focus on the practice of leadership rather than the theory. Young adults should be given the opportunity to practice what they learn, such as being responsible for designing, organizing, and implementing their own conferences. Yet for many youth leadership implies a broader involvement. We need to encourage youth to pursue their own interests, and help them integrate into their local communities.
Ultimately, the establishment of leaders in all aspects of society will eventually improve the lives of all youth and people. As great leaders it is time for young adults to carry on the torch. Are the youth of Nigeria ready to assume the responsibilities? Have they been properly prepared to become the new leaders of tomorrow? I have been privileged to met face-to-face with the best talent that our country has to offer.
There is no doubt in my mind that they as youth posses the potential to be great leaders. Just look at many personal accomplishments of some youth, and it is clear that we have far exceeded the prior generation. However, my pride and optimism are tempered by the inconsistency in leadership development among youth.
The development of leadership potential is a slow and gradual process that must begin from early childhood. Leadership training as a course must be introduce into our secondary school syllabus. The spirit of patriotism must also be cultivated within our citizens. As patriots tends to be good leaders who understand the general needs of the society.
Another point of interest is students unions in the Universites, students Union government should be banned in Nigerian Universites. They are mostly dominated by rascals and tends to teaches criminality and immorality among our youths, we are all living witness of how the present President of NANS (National Association Of Nigerian Students) collected a whopping sum of N30,0000000 (thirty million naira) to campaign for PDP and also went ahead to award a drug barron. This set of criminal organizations must be banned from our tertiary institutions, this will in turn give room for honest and credible youth leaders to take the mantle of leadership.
The government must also help recognize this unique and great youth leaders to help encourage others and discourage the criminal elements among them.
Comrade Ahmed Omeiza Lukman,
Chairman Nigeria Community In Ukraine
Disclaimer:

"The views/contents expressed in this article are the sole responsibility of the author(s) and do not necessarily reflect those of The Nigerian Voice. The Nigerian Voice will not be responsible or liable for any inaccurate or incorrect statements contained in this article."