NIGERIA: CASTRATION CAN CHECK RAPE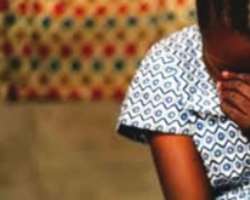 For almost three decades of my active career as a media and human rights practitioner, I have obviously lost count of the statistical information/data about violent sexual molestation and rape of Women and younger female children by male adults that have successfully made it to the news pages of mainstream media.
For 18 years I actively worked as a reporter/journalist in reputable print media and I made my big break as a nationally recognizable journalist when I spent nearly a decade working for The Guardian Newspaper as the Court Correspondent in the nation's capital of Abuja and I had the privileged opportunities of witnessing many cases of cruelties and sexual violations of female Children by depraved adult males who can at best be described as animalistic, irrational, crazy and emotionally unstable.
You don't need to become Sigmund Freud of blessed memory to know that it takes mental insanity for an adult to condescend so low to violently rape a girl that can at best be his child and indeed we have read cases of where so -called parents have been prosecuted for the cruel sexual violations of their children- I mean fathers who have consistently sexually harassed and violated their biological girl teenage daughters. Not long ago the newspapers reported a certain man in his fifties who resides in Lagos metropolitan area with his daughters who are in their earliest teenage years whom he serially abused and raped resulting in the pregnancy of the young girl amongst these his Children whose Mother separated from this rapist.
On paper the criminal and penal codes frown at rape but in reality getting quality and punitive judicial sanctions for rapists is as difficult as a Camel to pass through the eye of the needle.
Victims of sexual violence in Nigeria are subjected to odium and the police in Nigeria are so I'll equipped and lacks the requisite professional rigors and discipline to follow through cases of rape without compromising such cases on the platter of Naira and Kobo.
We will consult Professor Mrs. Ngozi Joy Ezeilo a versatile human rights practitioner who has written extensively on the thematic area of rape and has indeed pointed out that the extant legal provisions against rape and sexual violence are so porous that rapists often escape the legal hammer for the heinous crimes of sexual violations of innocent girls.
Ngozi Ezeilo mentioned several decided cases to demonstrate that the legal framework in existence in Nigeria is not watertight to punish offenders who commit sexual violence cases of rape, defilement, violence against Women, including trafficking of women and other criminal offences.
In her book titled 'Women, Law & Human Rights- Global and National Perspectives' Professor Ezeilo cited for instance the case of OKOYOMON VERSUS THE STATE (1973) NIGERIAN MONTHLY LAW REPORT 292; whereby the Supreme Court of Nigeria unfortunately overturned the decision of both the trial and Appellate court on the nebulous ground of technicalities.
At the trial court the accused was found guilty of rape and sentenced to four years imprisonment with hard labor even as the Court of Appeal affirmed the decision of the trial court but on further appeal upstairs the Supreme Court of Nigeria which is the Court of Finality easily set free the accused for the reason that;
(I)THE PROSECUTION HAD NOT ESTABLISHED THAT THERE HAD BEEN PENETRATION AS REQUIRED UNDER THE CRIMINAL CODE; (II) IT WAS NOT ENOUGH TO FIND THAT THE PROSECUTRIX/ACCUSED RAPIST HAD A VENEREAL DISEASE; THAT THE DOCTOR SHOULD HAVE EXAMINED THE ACCUSED PERSON TO FIND OUT IF HE HAD THE SAME TYPE OF VENEREAL DISEASE; (III) THAT THERE SHOULD HAVE BEEN MEDICAL EXAMINATION AS TO HOW LONG PW4'S (PROSECUTION WITNESS) HYMEN HAD BEEN TORN AND BY WHOM; (IV) THAT THE EVIDENCE OF PW1 (PROSECUTION WITNESS)HAS ONLY A LIMITED PROBATIVE VALUE IN CORROBORATING THE PROSECUTRIX'S STORY THAT THE ACCUSED WAS ON TOP OF HER BUT NOT AS CORROBORATING THE ACTUAL ACT OF PENETRATION.
THIS DECISION IS PATHETIC AND SAD.
In view of the inability of extant laws to sufficiently punish rapists and deter others I'm suggesting that CASTRATION OF SEXUAL ORGANS OF CONVICTED RAPISTS SHOULD BECOME THE PUNISHMENT FOR RAPE in addition to life term custodial sentence. It is stated that unusual phenomenon are tackled with unusual panacea. Again, it's only an insane mind that would think that he can do the same thing all the time and expect a different outcome. We can't continue to fight cases of rape using the same method and expect a different outcome from what obtains now.
Contrary to some opinion that this punishment amounts to cruel punishment, there are a groundswell of scientific and medical findings to state that castration has health benefits and so inflicting g it as a punitive measure on rapists already convicted by the competent courts of law shouldn't bbe seen as cruel and unacceptable but a necessary and tolerable lesser evil that could take off serial rapists from embarking on rampage and sexual demolition of our girl children. We are under moral and legal obligations to protect our vulnerable children from the rampaging activities of rapists who prowl round like roaring lions looking for innocent girl child to devour sexually and take away their human dignity for ever.
From available body of research we learnt that Castration (also known as gonadectomy) is any action, surgical, chemical, or otherwise by which a biological male loses use of the testicles.
Surgical castration is bilateral orchiectomy (excision of both testes) and chemical castration uses pharmaceutical drugs to inactivate the testes.
A recent review article by DAVID GEMS (GEMS, D EVOLUTION OF SEXUALLY, DIMORPHIC LONGEVITY IN HUMANS, AGING (ALBANY NY) 2014, 6, 84-91) discusses possible mechanisms by which testosterone and dihydrotestosterone could shorten the life expectancies of human males, and examines previous research on the effects of castration, male survival.
In general, castration after puberty in males prolongs life to a lesser extent than castration before the onset of puberty.
Two of three known studies on the legal and health benefits of male castrations on human life found that historically, castration prolonged life by more than a decade.
Relevant studies, such as the study eunuchs by HAMILTON & MESTLER (HAMILTON, J.B; MESTLER, G.E MORTALITY AND SURVIVAL: COMPARISON OF EUNUCHS WITH INTACT MEN IN A MENTAL RETARDED POPULATION. J GERONTAL.1969.24 395-411),THE STUDY OF KOREAN EUNUCHS BY MIN, LEE PARK ( THE LIFESPAN OF KOREAN EUNUCHS, CURRENT BIOLOGY 2012,22,R 792-R793)AND REVIEW OF GEMS, "EXTENDS LIFE EXPECTANCY AND LIFE SPAN".
Secondly it is a fact that health- wise, chemical and physical castration, have an advantage of increased ability to fight off infections Just as the authors of the study on Korean Eunuchs pointed to the above findings as evidence that "male sex hormones reduce lifespan of men because of their antagonistic role in immune function. There are indeed ups and downs inherent in this kind of punishment but universally it would stop serial rapists from ever having the 'Weapons of mass destruction ' to cause social and criminal damage on young girl and in some cases male chikdren by adults. Our suggestions for castration as punishment for rape can still find additional support in the research by Hamilton & Mestler's study which suggests that health wise, castration protects more against deaths from certain kinds of infections such as tuberculosis, than others. In general, it seems like the claim that castration protection against death from infections is true. Obviously whilst male castration is one way in which humans could extend their lifespan and expectancies. So, theres a scientific body of proof to show that being castrated is one way for males to live longer. Let the National Assembly make law prescribing castration as additional mandatory punishment for rape in addition to life term sentence with hard labour.
Written by Emmanuel Onwubiko, Head of Human rights Writers association of Nigeria.
Disclaimer:

"The views/contents expressed in this article are the sole responsibility of the author(s) and do not necessarily reflect those of The Nigerian Voice. The Nigerian Voice will not be responsible or liable for any inaccurate or incorrect statements contained in this article."