42 S-East, S-South groups parley on rallies for true federalism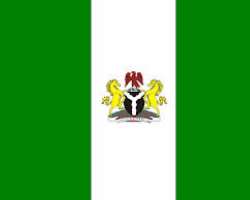 A coalition of 42 South East and South-South groups, yesterday, met in Enugu State, to finalize plans for mega rallies to sensitise Nigerians towards 'restructuring the country along the lines of true federalism.'
According to the organisers, the rallies earlier planned to hold in 13 cities and towns in the South East, would now hold in 20 cities and towns within the two zones.
Speaking, the convener of the meeting and the founder of Igbo Youth Movement, IYM, Evangelist Elliot Uko said, that the peaceful marches for true federalism had become important since the country had been run as a unitary administration, imposed by the military since 1966.
He said: 'For 49 years, Nigeria has been boiling consistently, sometimes silently seething with rage inside; sometimes the lava would hot up and the hot coke gushes out like a volcanic eruption.
'Imposed peace of 1970 has worn out, everybody is on edge. June 12, 1993 election would not have been annulled if Nigeria was practising true federalism. It was annulled because of the winner-takes-all altitude of any holder of central power in Nigeria, which keeps the stakes so high that the struggle for centre is usually fierce and victory usually vindictive.
'The Niger Delta militancy and Boko Haram, among others, would never have happened if Nigeria practised true federalism where regions are free to develop their zones, according to their culture, faith and style. We have been deceiving ourselves for too long.
'With Boko Haram still on the rampage in the North East and Shiite Muslims wahala erupting now in the North West, added to the Biafra agitation in the East, you'll wonder why any sensible person will want Nigeria to continue with this unacceptable 1999 Constitution. The belief of the Federal Government that force will quench this tension is false and counter-productive.
'Nigeria clearly needs a new constitution, one built on true federalism. This unitary structure is clearly not working.' Vanguard