Dencia Claims She Earned $20M From Her 'Bleaching' Beauty Brand 'Whitenicious'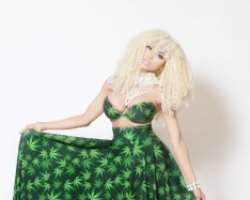 SAN FRANCISCO, December 17, (THEWILL) – Dencia claims she gained $20 Million from the sales of her highly controversial skin lightening cream, Whitenicious.
In a phone interview with Le Monde Afrique, a French publication, the entrepreneur/singer who's been nicknamed "African Lady Gaga", talked her rise to stardom and her business, where she revealed that she made the whooping sum of $20 million in revenue from Whitenicious in one year.
The serial entrepreneur is also looking to venture into other markets as she moves to launch an electric brush for better washing of female genitals, an energy drink, a clothing line, a record label, as well as a new cosmetic line, Darklicious, for black skin.
Read the full interview here