Nullification Of Wike's Election: Justice For Democracy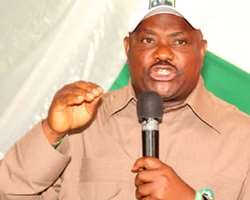 The Patriots Alliance (TPA), commends the Nigerian Judiaciary for upholding the tenents of the Nigerian Constitution which confers on the citizens of Rivers State and Nigeria at large, the right to vote and be voted for. We are elated that finally, Justice has not only be done, but is seen to have been done.
The fact that the Judiciary did not look the other way or allow herself to be tainted with the oil of compromise, but stood firm in condemnation of the electoral robbery which brought Nyesom Wike to power, is indeed heart-warming and a big relieve to every true Rivers son and daughter.
As Patriots, we call on the attention of the Independent National Electoral Commission (INEC), to immediately begin the investigation and prosecution of those who were involved in that heist of election. Those who desecrated their oath of office on the altar of pecuniary gains must be made to pay for their crimes against humanity. The Rivers State Electoral Commissioner (REC), Gesila Khan must not be allowed to go scot-free, as it is now abundantly clear to all that she was the mastermind behind the worst electoral scam ever in the history of Rivers State.
Finally, we call on Rivers people to remain calm, steadfast and resolute in their demand for free and fair elections. Both the APC and PDP must conduct themselves in a way that would not further heat up the already fragile political atmosphere in Rivers State. As we prepare for a rerun election, we pray that we all realise that elections are meant to reflect the inalienable will of Rivers people, and nothing more.
Solomon Okocha
For: The Patriots Alliance
[email protected]