Corruption In Nigeria And Calls For Death Penalty: Nass Oversight Functions Should Be Stricter And Proactive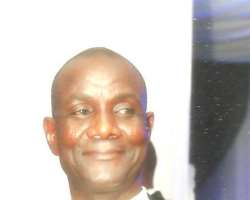 It is now very obvious that a reasonable number of the political class and key players in national politics in Nigeria are neck deep in the looting of the nation's financial resources.
It is also very painful that a large chunk of these looted funds are starched away in foreign countries; used by developed nation's to further provide jobs and social welfare schemes for their citizens while the poor nation's of Africa, including Nigeria where these huge funds emanates remains the dark continents bedeviled by poverty, joblessness, sickness, acute diseases, infrastructural decay and shamefully underdeveloped.
This sad development had in the past and even in the present provoked questions about the mental State of some Nigerian leaders which includes state governors and senior public office holders.
Do our leaders loot these huge funds with their clean consciences or that they do so under the influence of intoxication? Would they take these huge loots in their grave when they die?
Are they looting our funds so that their 10th future generations will have no need to work? Are our leaders suffering from same kind of mental disorders in terms of their large appetites for looting?
How on earth can some leaders of the Nigerian nation agree to share several billions of dollars among themselves when thousands of Nigerians were been killed by dreaded militias?
Why should a State governor freely enjoy N80 million as monthly security vote and at the same time support downward review of minimum wage from N18,000 to N10,000?
Are our leaders true Muslims and Christians? Where in the Quran or Holy Bible God or Allah encouraged looting and stealing of public funds in such rate of madness or at any rate?
What is the matter with Nigeria and her leaders? Poverty is Nigeria's middle name and yet her leaders share billions of dollars amongst themselves on a regular basis. Is this not man inhumanity to man?
Is it not absolute madness for poor African nations leaders to siphon our financial resources to developed nations to further enhance their prosperity while our people back home in Nigeria and Africa are starving to death?
The time is ripe for our criminal laws on financial crimes to be reviewed and stricter punishments melted on confirmed looters through legal process. A special financial crimes court should be established and enshrined in the constitution, allowing for DEATH PENALTY for mad looters of federal, state and local government councils treasuries.
It is indeed very sad and shameful that these looters are let go after refunding peanuts from the monumental loots under the legal principle of "plea bargain."
These mentally sick and hardened rogues also spend hundreds of millions of Naira to organise protests to intimidate anti corruption officials and engage the best lawyers to assist them to pervert the course of justice to the detriment of millions of jobless, poor and frustrated Nigerians.
The legal profession will have to play a pivotal role in the fight against corruption in Nigeria. A reasonable number of wealthy senior lawyers in this country made their money through providing legal services to looters of our commonwealth.
The BAR and the BENCH must therefore form a strong and highly proactive synergy to ensure that looters and election riggers do not use looted funds and government resources to frustrate the course of justice and enjoy funds obtained through criminal conducts.
The $2 billion arms deals which later became a national cake shared among shakers and movers of Nigeria politics is very sad indeed. It shows that we are still several miles away from proactive and good governance.
President Muhammadu Buhari must be commended by all patriotic Nigerians for ensuring that these mess got to the public domain. He should therefore ensure that the funds are traced and recovered from within and outside Nigeria.
Properties of some of those mentioned should be sold just in case the cash collected have been converted into investments in real estate, et al.
Mr President has said that he got two SUVs from the federal government through former NSA's office which is not out of place for a former President after the attempt to kill him by unknown enemies.
Past Presidents are entitled to such benefits every four years, same applies to state governors and their deputies as contained in various enactments.
No cash was received by President Buhari and it is therefore a mere political propaganda by PDP that $300,000 was disbursed to Mr President. PDP should know it that this war against corruption is real and that Nigeria is on the rise again!
The war against corruption must continue. Those found guilty must be jailed to serve as deterrent to others, no room for plea bargain. After all, there are thousands of Nigerians serving various jail terms for stealing Nokia handsets and others for obtaining less than N10,000.
The APC national government and President Buhari must not blink or bow to the foolish protests, blackmail and Political propaganda organised by these senseless crazy looters of our commonwealth.
The 8th Senate and House of Representatives must carry out strict oversight functions to ensure that budgets and allocated funds are used and deployed for the purposes they are made to address or problems solved through release of funds. Never again should our economy be mismanaged to this point of absolute shame and retrogression.
The Author: Dr Fred Latimore Oghenesivbe is the APC GMB SOUTH-SOUTH Media Director and Chief Publicist of DELTA APC candidate, Olorogun Otega Emerhor. He is also the convener of RESCUE DELTA MEDIA GROUP (RDMG). Dr. Oghenesivbe is a full member of the Nigerian Institute of International Affairs (NIIA) and American Political Science Association (APSA), el al.
Disclaimer:

"The views/contents expressed in this article are the sole responsibility of the author(s) and do not necessarily reflect those of The Nigerian Voice. The Nigerian Voice will not be responsible or liable for any inaccurate or incorrect statements contained in this article."