Did Buhari Receive $300,000 Compensation From Dasuki?—HURIWA Demands Presidency's Clarification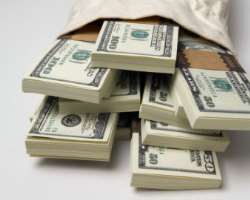 A pro-Democracy Non-governmental organization -HUMAN RIGHTS WRITERS ASSOCIATION OF NIGERIA (HURIWA)has challenged President Muhammadu Buhari to personally inform Nigerians all that he knows on the emerging allegation that he indeed benefitted from the Funds spent by the immediate past National Security Adviser Colonel Sambo Dasuki (rtd) in the course of his counter-terrorism job under the past administration.
In a statement in which the Rights group quoted copiously from an online source the Investigation on the $2.1billion arms purchase funds given to the former National Security Adviser, Col Sambo Dasuki rtd have revealed that President Muhammadu Buhari allegedly was among those that benefited from the Security spending.
In a media release signed jointly by the National Coordinator Comrade Emmanuel Onwubiko and the National Media affairs Director Miss Zainab Yusuf, HURIWA said the President, Muhammadu Buhari ought and must speak out now since he who goes to equity needs to go with clean hands and because it's not ethical for pot to call kettle black.
The Rights group said Nigerians who are already been fed by the Federal Government officials including President Muhammadu Buhari and the Economic and Financial Crimes Commission (EFCC) with cocktails of stories on how the humongous security votes domiciled in the office of the NSA were dissipated and expended on alleged frivolities, it is imperative that now that the name of President Muhammadu Buhari is fingered as a big time beneficiary it stands to reason that Nigerians should be told in black and white and for President Muhammadu Buhari to step down from office to allow for proper investigation and prosecution by the relevant agencies of government.
HURIWA said if indeed President Muhammadu Buhari benefitted and the federal law enforcement agencies are used to suppress the information then a grave injustice and impunity has happened.
HURIWAsaid: "We got it from an authoritative publication online that Sources from the Office of the National Security Adviser confirmed that General Muhammadu Buhari collected $300,000 initial payment as compensation over Boko Haram's attack on him. In addition, ONSA also replaced his damaged vehicle with 5 armored SUVs said to be valued at N500, 000 million. President Buhari benefited from the alleged diversion of Arms budget by Dasuki alongside some Newspapers owners who's Businesses were damaged and or disrupted by both Boko Haram attacks and the military seizing their Newspapers or disrupting their distribution channels".
HURIWAsaid it would send protest letters to the United Nations Human Rights Council and the African Union to ask that proper and comprehensive probe of the emerging allegations on how the huge security fund of the office ofNSA were spent and for the international community to mount pressure on President Muhammadu Buhari to step down if indeed he benefitted from the alleged filthy lucre.