POOR PERFORMANCE OF INSURANCE STOCKS BLAMED ON LOW RETURNS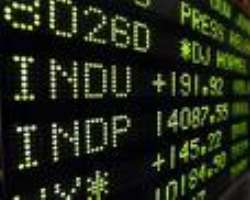 The poor performance of insurance stocks on the floor of the Nigerian Stock Exchange (NSE) has been attributed to lack of returns that accrue to investors from their investment in the sub-sector. One of the stockbrokers trading at the Exchange said that business in the sub-sector is not lucrative hence investors are not enthusiastic to venture into the sub-sector however attractive the stocks are.
One of the financial analysts that spoke to Daily Sun said that investors neglect insurance stocks because the companies in the sub-sector have been unable to reward the investors who invested in them well enough. He said that they have not been able to meet investors' expectation and that is why most investors are saying no to them.
"Their inability to meet investors' expectations is due to the fact that most of them do not have businesses to generate enough profit that could be used to pay either dividend or bonuses to shareholders. So insurance sector is a no go area by now unless, such a time when the insurance companies begin to turn out good results that indicates that the companies have good future, investors should continue to shy away from them. The few ones that have been able to turn out good results in recent times are trading well above their peers," he said.
According to him, companies like AIICO that is trading almost above N2.00 now, GTAssurance, Custodian Insurance are among the insurance companies that are performing within the industry average. He noted that most of these have been able to report good profits that the market has belief in them, adding that companies trading below investors' expectations are having nominal value and investors do not look their directions.
However, some analysts and stockbrokers advise clients not to mind the lukewarm performances of insurance stocks stressing that the stability that is returning to the country as a result of new federal executive council, all sub-sectors would become lucrative again.
It is believed that with stability returning in governance as a result of inauguration of FEC cum portfolio assignments, investors are anticipative that sooner than later liquidity will return to the market. The liquidity will stem from the fact that more money will become idle and eventually find their way in the market.
One of the stockbrokers that spoke to Daily Sun, Mr. Peter Eluehike said that since budget has been signed, it will not take time for money from ministries to circulate. Eluehike, Managing Director and Chief Executive Officer, GEE Capital limited said that although the market is gradually recovering, investors should expect more of the bulls' rally when the ministers get settled for work.
He said that if the volatile atmosphere that enveloped the nation as a result of Yar' Adua's return or no return could not stop the market from blooming then the stability already achieved will increase market activity. The market will continue in this tempo if negative policy from either government or regulators fails to surface as used to be.
According to Boniface Iloanya, Managing Director and Chief Executive, Boniveth Nigeria limited, tutored penny stock investors seek to buy real hidden value – stocks that are priced in the penny region but which command some strategic and competitive strength that assure future performance that will drive up the price. He said that it is not as simple as looking up the exchange price listing for stocks their prices have not moved in months and years and attempting to pull them up through buy orders.
Iloanya said that Penny stock investors do a lot of investigation of target companies and therefore carefully analysing their operations to determine strengths that can see them grow their businesses to attract capital appreciation adding that in effect, expectations are based on the strengths of the company, which may not be obvious to the market presently, hence the current low pricing. The result here is that when the prices of such stocks begin to go up, it is because the results and potentials are becoming obvious to the market.