Of Media Incubus And Denial Of Obiano's Strides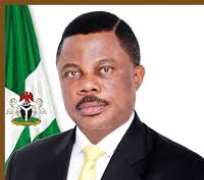 It was a predicted déjà vu. In a space of two months, The Nation's Hardball column had written two patronizing essays on the Governor of Anambra State, Chief Willie Obiano. The surprise would have been gossipy Hardball not imputing motives into the Anambra State Government's statement on Mr Peter Obi's purported N75b legacy.
The bigger surprise would have been Hardball abdicating its public relations advocacy for Mr Peter Obi [in any matter concerning Anambra State Governor, Willie Obiano.] Hardball did not disappoint, making its excursion of Monday, November 23, 2015, a playground of sentiments against Obiano.
Introduced with the adversarial title of 'Obiano Vs Obi: Of incumbent and incubus,' the dubious surrender to the spirits realm embracing such terms as incubus, deity, totem, mystique and mortalize, set the tone for romanticization of a very weighty issue.
And so from the very outset, Hardball misses the essence of the discourse. Having chosen to devalue the engagement with the matters arising from Anambra's March 2014 democratic transition, the column is trapped in a blame game analysis of what is otherwise a straight – forward issue. In this slippery adventure, the simple question whether former Governor Peter Obi actually bequeathed N75b legacy to his successor assumes a jaundiced vision of vilification of the former.
It is regrettable that a publication associated with The Nation – a newspaper strongly oriented to progressive traditions - can be blissfully oblivious of the accountability quotient of governance as to reduce the N75b interrogation to an ego affair. We quote Hardball: 'Last week, Gov Obiano seemed to have moved to enact a final onslaught against the large, overhanging shadow of his predecessor. Oh yes, it must be this cloud that may have become an incubus over the incumbent…What's to be done? ...vitiate his essence and mortalize him! That was exactly what happened last week when Gov Obiano moved to demystify the Obi mystique and legacy.'
As hinted earlier, Hardball's hallucinations are self inflicted. Against all reason, the column is insisting on the privatization of a public theme. Governance is about society, about collective unit of people, not about individuals. In the three installments written to date on the tendencies of the Obiano regime, Hardball has consistently sought to personalize issues of government policy. Such mindset preoccupied with shadows rather than the substance cannot shed light on the debate. It can only contribute confusion.
It would be a sad day the day higher principles of good governance are subsumed to considerations of individual interests in Anambra State. Mr Peter Obi has played his role in the founding of a new Anambra State and has his space in the state's history. But it amounts to intellectual dishonesty, for want of a better expression, to suggest that the founding process has come to an end. It is also balderdash to insinuate that Obi's tenure was perfect and that there are no areas of his stewardship that require remedial action today. What is more, records must be set straight and account rendered to the people on whose behalf power is exercised.
It is in realization of the fact that the eventual verdict of history will be measured against the standard fare that the welfare of the people is the highest law that Governor Willie Obiano's intervention on the N75b controversy should be situated. Hardball does more harm than good to Peter Obi by seeking to shield him with diversionary accusations against Obiano. Truth is, there are salient questions surrounding the trumpeted handover figures.
What manner of legacy is it in which you choke your successor with a debt of N106b while blasting the trumpet of a deceptive N75 b handover? Even if the N75b claim was correct, that would still leave a liability of N31b! But to make a bad case worse, there was no N75 b. The Obiano administration inherited N9b cash; N35.5b investments; and a debt of N106b out of which the administration has already paid N38b. As we write, the Obiano government is also coping with the burden of a pay rise for judiciary workers which the Obi regime committed the State to in 2011 but dodged the implementation itself.
Anambra State moved on nineteen months ago from the Peter Obi bus stop. Some like Hardball are still living in that past. Transfixed to that dream spot, it is no wonder the title easily conjures up the subject of incubus.
Disclaimer:

"The views/contents expressed in this article are the sole responsibility of

Ifeanyi Afuba

and do not necessarily reflect those of The Nigerian Voice. The Nigerian Voice will not be responsible or liable for any inaccurate or incorrect statements contained in this article."
Articles by Ifeanyi Afuba