Record Labels; Non-Existent In Nigeria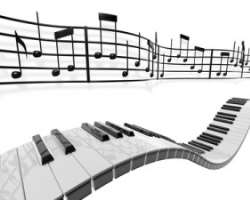 Every upcoming artiste always dream of getting signed to a record label, these upcoming acts believe record labels are the only way to achieving their dreams of becoming superstars but the more you grow up and begin to understand the politics, intrigues and composition of the music industry, you get disillusioned with the idea like it's never going to happen.
As an artiste manager, I have had barrage of calls, texts, from upcoming artistes requesting I help them get a record label. It's very difficult explaining to them that it is easier for them to pass through the eye of a needle than getting signed to a label because there are no true record labels in Nigeria. Perhaps in this piece, would be able to demystify the mysticism surrounding record labels in Nigeria.
You might be wondering what about the artistes you see or hear being signed to record labels; the thing is you don't understand the politics and lobbying that goes on at the background. Most of these artistes literally beg to be accommodated on the respective labels just to give them a platform to trade their arts that is why in most cases you wonder how some artistes get signed or those who are signed you don't get to hear much about them afterwards. The music industry is rife with so many of them from Korede Bello, Danagog, Di'ja, SkiiBii … Most of these signed artistes spend their own money to sponsor their works, so those that don't have enough to spend are just there doing nothing.
Most of the charades and shenanigans you see parading themselves up and down as record labels are, in fact, self sufficient labels which are, in the real sense, not existent because they do not have any physical structure. No office address, no staff personnels, their houses is their offices. On the phone, most artistes have to be talented with two voices- one, as an artiste and the other as a manager (depends on who is calling) .Yet it's these people see on your screens looking larger than life and all seems so well, but of course they have to be that formal. Because most of these called "record labels" are self-sufficient, that is why it seems like they are actual more record labels than artistes and why you see some of them with funny names. Don't ask me about Kennis, Mavins, EME, etc. I will tell you a few things about some of these record labels.
Kennis alongside storm records were the major records were the major records label at a time, storm records boasted of artistes such as G.T the guitar man, Pype, Sasha, Eldae, Darey, Ikechukwu, and Nateo. C, etc. Storm records headed by Obi Asika and partnered by Olisa Adidun helped the careers of the aforementioned acts and they prospered on the scene while it lasted until storm records closed shop and the acts went their separate ways
Kennis on the other hand has had more impact on the music scene than any other record label. Through Kennis music from Remedies even when they went solo they remained under Kennis ( Eedris, Tony Fefurla and Eddy Montana), 2face, Azadus, sound sultan, Jaywon, Minjin, Joe.el, etc. but that was then, Kennis music has now morphed into more of the promotional companies, perhaps their only true act at the moment is jo-el. To get signed to Kennis music (or so to say) you will have to cough out between 10 – 12 million naira (#10,000,000 – 12,000,000). And you will ask yourself 'if I have that kind of money then why do I need them?" you can just flaunt your own record label and call it Mumu boys ent" who cares? So if you where having dreams of being signed to Kennis music, ready your #12,000,000.00 the fact is, you won't even get to see or talk to baba KeKe Ogungbe if he hasn't confirmed that you have your money ready.
Mavin was set up as an aftermath of Mo' hits break up, and it stopped being a record label when Wande Cole left it more or less become an association of like minds harboring D'prince, Dr Sid, Tiwa savage and the Don himself Don Jazzy, Prince is still on Caleb because it's owned by his brother so Jazzy has no choice. With the garbage Dr Sid dishes, he surely can't attempt to leave Mavin even if it means him spending his money (obviously where will Don Jazzy get the money to sponsor these people?) Between Dr Sid and D'prince I don't know who is worse singer/ Rapper, but turning point was goo though.
Korede Bello, Reekado Banks and Dija were all almost "signed" at the same time, even though Korede Bello was first yet Di'ja has gone on to shoot about four (4) personal videos and Reekado has three (3), but our baby girl, sorry I meant baby boy Korede Bello has just one and that one video was bankrolled by Access Bank (a video less than #400k). Haven't you asked why the imbalance? Why is Korede being promoted less than the rest even though he obviously seems the more likely to be accepted by music fans. "Godwin" is so far the biggest hit from Mavin in about a year. D'prince sings a trash song and gets a video same with Dr Sid. I hear that the visuals of Korede's cold outside single is being withheld by Kemi Adetiba this is because of non-payment of balance for the video (though unconfirmed as at the time of writing this) and you wonder if it's the same Don Jazzy that comes on twitter and share recharge cards, credit people's account with #50k or more.
The truly signed artistes an chocolate city is M.I, Ice. Prince, Nosa and no one else, Jesse Jays is still a prodigal son. Khuli Abdu, Diced Ailes, and the rest have a similar case with the rest mentioned above, self sponsored artistes that need a platform.
As an artist manager, when I started out I also believed in the eldorado dream of a record label so I approached some record labels with the hope striking some fortunes for my artistes which I also met with chocolate city. They told me point blank they are no longer signing because their capacity is full, weeks later I heard the signing of Diced Ailes (when did they suddenly have the capacity?). Later, I applied to work with chocolate city as an artiste AR and manager, they told me one of my duties will be filtering through mails and listening to songs they receive daily. Over 100 songs, 99% turnout to be trash and there's no chance the other 1% will be signed. You just listen for listening sake. Do you think choc city in their right senses will sign that kind of rapper, Diced Ailes? When they have one of the best rapper in Africa? Somebody that is not even based in Nigeria. Going by Talent, Diced Ailes does not match up to some of the songs they consider trash.
Let's take YBNL for instance, Olamide stopped wasting his money Viktoh because he was bringing in no returns. Same reason EME kicked out Skales (who was architect of his own misfortunes). That's how a proper record label operates but you can't find EME sign just any artiste.
As an upcoming artiste there are ways to go about being a man of your man, all you need to do is summarised by Ludacris in the feature "airplanes remix" by B.O.B coop the song and listen attentively to Ludacris' verse and follow those steps. Furthermore, as Sound sultan would always tell me, just keep hustling every dog has its day. Cally Ikpe (callivision and NMVA) asserts that you get as many as local shows you can. Bear in mind that no little form of promo is a waste. Be humble, learn from others mistakes, ask questions from those who know more than you, don't be afraid to ask for direction, above all put Jehovah God first. The music industry is not easy so be prepared. For any reservations reach me via my email or twitter handle. And for contributions just comment below. Ciao
Victor Terhemba Is a talent manager, political analyst and social commentator from Lagos.
Follow me on Twitter: @inkrediblesmog
Disclaimer:

"The views/contents expressed in this article are the sole responsibility of

Victor Terhemba

and do not necessarily reflect those of The Nigerian Voice. The Nigerian Voice will not be responsible or liable for any inaccurate or incorrect statements contained in this article."
Articles by Victor Terhemba