'THIRD WORLD' CONCEPTS NO LONGER RELEVANT – ZOELLICK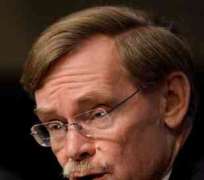 World Bank President, Robert Zoellick
The old concept of 'Third World' no longer applies and rich countries cannot impose their will on developing nations that are now major sources of global growth, World Bank chief, Robert Zoellick, said late on Wednesday.
In a speech setting the stage for World Bank and International Monetary Fund meetings in Washington next week, where emerging economies will play a bigger role, Zoellick cautioned against falling back into patterns of self-interest.
He said the economic progress in developing countries had profound implications for global cooperation, multilateralism and the work of institutions such as the World Bank.
'Economic and political tectonic plates are shifting,' Zoellick said in prepared text of a speech to the Woodrow Wilson Center.
'We can shift with them, or we can continue to see a new world through the prism of the old. We must recognise new realities. And act on them,' he added.
The meetings next week are expected to approve the first capital increase for the World Bank in 20 years.
While rich industrial countries have been the biggest contributors to the World Bank and long dictated how the money is spent, emerging market countries will have a bigger role.
Zoellick said he was worried that the incentive among countries to cooperate would fade as the global economic recovery gave way to a fast-evolving multipolar world economy in which some developing countries were becoming economic powers.
'Already, we feel gravitational forces pulling a world of nation-states back to the pursuit of narrower interests.
'The shifts in the world are not only in China and India,' he said.
Sub-Saharan Africa would grow by an average of over six per cent to 2015.
Meanwhile, South Asia, where half of the world's poor live, could grow by as much as seven per cent a year over the same period.