Saraki To Go Or To Stay As Senate President: The Reactions Of Adamawa State Politicians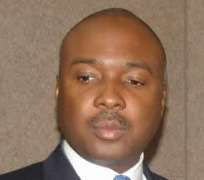 On recent times the Senate president of Nigeria, Dr Bokola Saraki has being facing a political war that might force him to resign over assets declaration, an issue that has degenerated into a public topic of interest many politicians in Adamawa state are having diverse opinion as since became a topic of discourse analysis not to only politicians but to many in the streets of Yola.
Some of his political friends termed it a fight geared toward destroying the good intentions of Saraki of changing the stagnating nature of the country's economy. Who
pulled out their battle Axes against the child of destiny, forgetting that "what's going to be is going to be" as they believe that what is happening to him is all a process to make him step-up in his political journey.
Some are with the view that the better option for Saraki is to resign in order to safe the growing democracy Buhari is trying to grow through the "change mantra", if the law finds him guilty the best for him and Nigerians is he should be shown away out of the red chambers.
Many politicians in Adamawa state hold diverse views of the leadership crisis rocking the Senate chambers.
A former gubernatorial and senatorial aspirant and who held many political offices in Adamawa state during the tenure of Admiral Murtala Hamman Yero Nyako under the plat form of All Progressives Congress (APC), Dr Halilu Hamma said:
"If you want to lead in any public office you must be above boat,respect and abide by the rule of law ,assets declaration is a constitutional matter and that must be done at beginning and the ending of any public office holder.
Hamma continue to say that any public servant that fail or give a false declaration is subjected to the conventional laws that govern the country, the fact that some body stole public funds and is not caught that is not an excuse for any body that is caught stealing public funds. The issue of Saraki at the National Assembly is Strickly a constitutional matter and the law should decide his fate".
" Saraki has to honourable resign, there is moral value biding on him and clear himself of all the allegations levelled against him".
Another APC stalwart and a public commentator, Mr. P P Elisha describe the assets declaration scandals against the senate president as a sort of drama.
According to Elisha the allegations was dogged out to date 2011 using it against Saraki, it should be a holistic way of fighting corruption.
" I hope the constitution of this country to indict saraki not his political enemies. I can't advice or call for his resignation because he stand to defend himself at the court of law and only the court will declare him guilty or not guilty"
A Member representing Michika and Madagali at Federal House of Representatives, Hon.Adamu Kamale who a staunch member of People Democratic Party (PDP) sees Saraki as an innocent politician who is suffering from the wicked hands of his enemies and dealing with him this way to settle their scores.
He said " Fighting corruption is a welcome idea in this country but the situation around the senate president to me is not a best way of fighting corruption, you don't publicise fighting corruption or to be restricted to only certain individuals.
"As far as the law of this land is concern, as Saraki is he today, is very innocent except a competence court of law pronounce him guilty. We want approach of fighting corruption from Mr President to be very decisive, focus and all round not spearing any no matter the social status of the person at what level of offence the person committed."
"Mr President is fighting corruption to the deterrent of some innocent Nigerians, even the security and the tribunal handling the case is questionable.
" If truly is fighting corruption he should fight it without fear or favor and free from all form of vindictiveness then we can truly say Mr President is fighting corruption".
" In fight to scourge out corruption Mr President has made some contradictory statements and let me recall it for you, he said He belong to every Nigerian and he equally does not belong to any one, but you see in fighting corruption he seems to belong to only some people. If this is the case he cannot lead Nigeria this way and cannot fight corruption this way".