Tackling Unemployment Through Education-For-Employment In Abia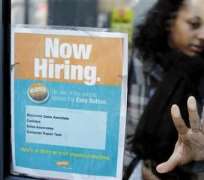 Recently, unemployment has become a burning issue in the country. ThoI sands of graduates roam the streets unemployed. This trend has contributed, to a large extent, the sharp rise in crime in the country.
But Abia State will soon bid good bye to unemployment. The state recently launched Education for Employment Programme.
This programme, according to Governor Okezie Ikpeazu, is conceptualized around creating employment.
Also, the E4E concept is to ensure that education leads to employment by imbuing the youths with the technical skills that would enable them become either self-employed or sought after by others.
The Programme is to boost the current efforts of the state to be elevated to a Small and Medium Scale Entrepresises(SME) capital of the country where all kinds of equipment and devices will be imported to boost shoes and garments production.
In the words of Gov. Ikpeazu "If you remember, some people are thinking about bringing equipment and all kind of devices to make shoes and garments. But it also require critical manpower that are vast in technical things to service that industry. And that is why we are going back to technical education. We have brought back to life the Technical School Afara and Technical Ohafia simultaneously. These two schools we serve as model for other technical schools".
The Programme would be replicated in primary schools across the produce primary school pupils that are ready and prepared to go into technical education and eventually end up servicing the technical needs of Abia people.
The pilot schools are Boys technical College, Aba, Government Technical College, Ohafia, and Afara Technical College, Umuahia.Also,the emphasis is on the technical component of the education at Abia Polytechnic, College of Education (Technical), Arochukwu, among others.
Disclaimer:

"The views/contents expressed in this article are the sole responsibility of

Okechukwu Keshi Ukegbu

and do not necessarily reflect those of The Nigerian Voice. The Nigerian Voice will not be responsible or liable for any inaccurate or incorrect statements contained in this article."