As We Are Awaiting Ministerial List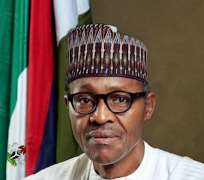 "Integrity without knowledge is weak and useless, and knowledge without integrity is dangerous and dreadful". Samuel Johnson
For as many who are yet to understand the body language of President Buhari towards appointment by now should read his interview with BBC Hausa last week. His gesture was made known to the public to prove his critics and supporters wrong. So those fanning meritocracy and shouting marginalisation should get it right before the release of Ministerial list.
There are two main factors into his decision; to involve trusted and loyal hands, and to reward his disciples that have been with him in 12years of political wilderness.
In the quest of appointing a Secretary to Government of Federation, many have purported for a Southerner but it would have been a magic for Buhari to do so. May be we were all quick to forget history, Obasanjo did not appoint a Northerner for same post, Yar'adua did not appoint a Southerner and Goodluck was not different.
We believed the error committed was allowing 5 out of 6 most powerful positions to be occupied by Northerners; President, SGF, Senate President, Speaker and Chief of Justice which has never happened since 1999. The deed has been done and it can only be slightly corrected when CJN retired.
According to our findings, out of 30 appointments made so far; sex wise 1 female and 29 male, Age wise: 11 are between 71-80years, 12 are between 61-70years, 6 are between 51-60 and only one is between 41-50.
With swift visit by Obasanjo, Tinubu and Akande to Aso Villa last week, all in the quest of protecting their nominees.
Our candid advice is that President Buhari should treat all groups with fairness as trusted hands cannot be streamlined to his village's hut.
Likewise governance has moved beyond some age groups as yesterday theories are no more applicable.
Thank you.
"The political process does not end on election day. Young people need to stay involved in the process by continuing to pay attention to the conversation and holding their leaders accountable for decisions they
make.". Patrick Murphy
Ifedayo Obi
Good Governance Advocates.
Disclaimer:

"The views/contents expressed in this article are the sole responsibility of

Sesani Fedayo

and do not necessarily reflect those of The Nigerian Voice. The Nigerian Voice will not be responsible or liable for any inaccurate or incorrect statements contained in this article."