Nigeria: Aso Rock And Northern Conspiracy (1)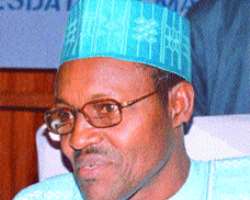 No doubt PMB means well for Nigeria both his actions and inactions so far are raising dust. Recently, his appointment of political assistants received sweeping condemnation from a cross section of Nigerians who will do anything and use everything within their disposal including the dishing out of misinformation to convince every body that the earlier raised fear before the presidential election is true: Buhari has an Islamic and Hausa-Fulani agenda.
This is Nigeria where anything can be used to pull down a perceived enemy. Tongues are already wagging and many self style Critics are already prancing on the one-sided appointment of PMB and dishing out divisive and uninformed analysis because the table is turned against them and their paymasters.
It takes political maturity and patriotism not to be deceived by the antics of these religious and tribal bigots from the North, South, East and West; People who don't mean well for Nigeria and never wish to see Nigerians smile.
Nationalism is in question in Nigeria because of the evil of tribalism that have refuse to be exorcise despite over 54 years of prayer and fasting in church's, mosques and shrines. Not minding the once in a while pretention and cosmetic display about one Nigeria, the leprous hand of tribalism have continued to rise up pointing to the fact that the three major nations in Nigeria or what contemporary Nigeria political doctors call the "Big 3" Igbo Hausa and Yoruba plus other numerous minority tribes that were forced into marriage in 1914 by lord Frederick lugard act of amalgamation are strange bed fellows.
I am one writer who is fanatically of the view that humanity is a constituency and I have had to act or refused to act as occasions demanded based on this philosophy but it is a pity that most Nigerians choose to build castles on the accidents of life (race, tribe, religion, state of religion). I wonder why people refuse to see anything good in what anyone that is not from their tribe or religion does no matter the credibility or goods intentions behind such action. Must are subject actions taken by PMB to ethic, tribal and religion based test? Where is patriotism and nationalism?
Regrettably, I have come to realized that even if PMB gives the vault of central bank to Nigerians across the Niger, many will still accuse him of having Islamic agenda, because of the falsehood that political actors from that side of the country who have fallen out of political grace dish out to the masses.
Most of us are quick to accuse people from the other side of the divide of lording it over us politically. We enjoy pointing accusing fingers and shifting blames a lots but now that we a looking forward to a new Nigeria where tribe and religion are worthless commodities, it is important we look towards home so as to realize that our politicians and their crones are only playing on our emotions and sentiments for the sake of our pockets.
We just chased out the most corrupt regime in Nigeria since the return of civilian rule. A regime most people from one side of the country supported based on primordial sentiment: He is our brother (I never knew that Ijaw is the same as Igbo) to break the Emmaus bread, it is important I raise posers: After six years in Aso rock, what did our brother do for us? We have worst of Federal roads (Enugu-Onitsha, Enugu-Abakaliki, Enugu Unuahia – Porthacourt, Port-Owerri, East West), total lack of federal presence, unemployment and mind Boggling poverty yet he was Azikiwe, the first son of our father. Haba mana! Can't we see the handwriting on the wall? Are we so senseless? What did our governors (Enugu, Imo, Abia, Anambra, Ebonyi, and Delta), federal and state legislators and local government chairmen do with the resources at their disposal for the past sixteen years? Or is Buhari still to be blame and abused for the mis-governance of our wicked and shameless sons and daughters? Don't we think it is a better wisdom to allow an Imam who will respect our fundamental human rights and ensure the availability of food, shelter, clothing and unemployment to rule than the clamour for a brother that will politically roast our flesh for food and drink our blood for water? What political, social and economic benefits have majority of us gotten for the appointments of our sons and daughters for the past sixteen years?
"Federal character principle" is now a weapon of political destruction that people who have been looting our treasury are using against the new government. We must not allow these people with dubious credentials, and self – seeking intentions to trade us an apple for an orange. What have Federal character done for us in the last sixteen years? If it will take a Fulani man from Daura to make Garri, rice, beans cheap in the market for Nigerians, if our hospitals, industries and national institutions are repositioned for optimal performance, if Nigeria can sleep with two eyes closed, then I owe nobody apology if I say, federal character by foot, one- sided appointment to hell; said Baba Buhari!!
2.Nigeria: Its no business of religion
I just returned back to the capital seat of "Sarkin Sudan" after a mission that took me across five states (Imo, Anambra, Delta, Edo and Kogi). Of course, I met and interacted with Nigerians of various religious persuasion and political inclinations.
However, throughout the journey, one mass choir was singing loudly than ever. It was a popular song. The "Aboki" from Daura has started marshalling out his Islamic agenda through political appointments.
Funny enough, these conclave of 'holy pastors' and college of Christian crusader are of the view that the intention of the once cattle rearing 'presido" is to convert our Cardinal Archbishop to Imam and our Pro- Cathedral in Garki into the national mosque II. Make no mistakes. They have well furnished points to convince the most difficult of doubting Thomas that by 2019, we will be talking about the Islamic Republic of Nigeria, where will be entitled to marry 13 years old girls, Slaughter, bomb, sell human being on behalf of Allah and finally enjoy over seventy virgins in heaven.
Hahahaha "I dey laugh". As laughable as this falsehood appear, people still believe them in this planetary and lunar age. It is a pity that some Nigerians who can't even locate Sokoto in the map of Nigeria or have not seen a mosque before will assume the role of Rabbi; spreading fear and hatred with comfort. We find these haters of peace and unity everywhere in Nigeria, in the East, West, South and North and in the two major religions (Christianity and Islam).
I don't deny it. Christians are persecuted in the North, they are often relegated to the background as second class citizens, denied land allocation to build Church, denied access to social, educational and medical facilities and discriminated against or refused employment in government institutions, but how do we treat Muslims in the Eastern and Southern states where Christian are in the majority. Put bluntly, we are guilty of the same crime we accuse the other side of the divide of committing.
If we throw away sentiments and look closely, we will understand that no religion promotes evil. It is only the human elements or adherents of these religions that manipulate or distort the teachings of these religions for economic, financial, and political gains. The bane of our "Wahala" is not mainly religious differences but the character of man. I am a catholic and have spent more than two decades of my life with Muslims. I respect my Muslim friends not because of their religion but for what fact that I find most of them to be humble; respectful and easy going when you don't throw a stone in their glass house.
In every religion just like in any tribe, we have bad eggs. I got a socker of my life sometime ago in Owerri, Imo State. I was in a public lecture organized in commemoration of the centenary celebration of Catholicism in Owerri . A Nigerian lecturer from one of the American universities had condemned the rejection of Bishop Peter Okpeleke from Akwa, Anambra State as the Bishop of Mbaise in Imo State by ethnic and clannish bigots of Mbaise origin. When he canvassed for the appointment of Bishops outside their places of origin, a Priest sitting beside me shouted Tufiakwa oga eme (abomination it will never happen).
We all know that the Catholic Church, is mother, holy, one and apostolic. It is one big family where the Jew and gentile divide should not exist but the crisis rocking Mbaise diocese is a pointer that many people see religion as a weapon of exploitation and manipulation.
Most of these people accusing the President of Islamic agenda are only trying to sow the seed of hatred and fear like some people did in Mbaise so that the masses can be easily manipulated and exploited to serve their interests. An ordinary Nigerian don't care about religion when he goes to buy food stuff in the market, hospital for medical services and other engagements just like an ordinary Mbaise Catholic don't care about the origin of his Bishop but people who have dubious interest to protect will always cry wolves even when a rat is not at a light in order to deceive the rest of us.
It has become a common practice for pastors, imam, and politicians to abuse and misuse religion. It also beggars my imagination how people who are lettered and should know better accept and swallow even the most senseless of falsehood.
It is, therefore, a categorical imperative for us to eschew all form of presumptions and presupposition that can throw up ill-will and conflictual situations in the name of religion. We must not forget that he who brings in woods infested with maggot must be ready to welcome lizard as observed by late Prof. Chinua Achebe.
3. Nigeria: Aso rock and Northern Conspiracy (II)
Nigeria is a market where the easiest commodity to buy and sale is tribalism. It is such a serious matter that who gets this or that in government, co-operate and private establishments is based on tribal affiliations. The numbers of times I have had to answer questions like, "are you Ibo or Hausa" because of my name is countless. Unlike what is obtainable in advanced and saner clime, tribal origin or identity is treasured and promoted above merit in Nigeria.
Walahi! I thought that the victory of PMB at the just concluded presidential poll will open a new page for Nigeria and Nigerians and usher in a new Nigeria where tribal, ethnic, religious and other senseless and primitive persuasions will no longer count but I was disappointed when chief Bisi Akande angered by the 'civilian coup' in the upper chamber of the Nigerian legislature projected it as the 'conspiracy of the north against the Yoruba'.
In my place, we respect elders and I will not even in my wildest imagination think of sending the observation of an elder stateman like chief Akande to the dustbin. But wait. Earlier, the conspiracy was against the descendants of Oduduwa. Today, it has become a northern conspiracy against the Igbo's because PMB so far have not appointed "Onye Igbo" as a member of his "Ime Obi". Who knows, we may wake up and hear of a conspiracy against the Angas, TIV, kanuri, Isoko and Nupe tomorrow?
The late Dele Giwa the famous Editor of the Newswatch magazine in one of his punchy articles (a rotten carcass) in 1986 posited that "tribalism is a dye which colours everything in Nigeria; Politics, education, employment and even corruption". In my various articles, I have had reasons to posit that the mother of our problems as a nation is the fact that Nigeria is a nation without nationalities and this has made patriotism or nationalism an unprofitable virtue. Olusegun Adeniyi a Nigerian veteran journalist validates the point canvassed by this writer when he opined that "an average Nigerian feels little love for the nation only some love for his state, more for his village and most for his personal life".
Of course politics of exclusion is a proverbial keg of gun powder. Political wisdom and common sense demands that despite that fact that Buhari and APC don't have many sympathizers from the South-East and South-South, the need of the composition of key government functionaries and political assistants to be an all inclusive bearing in mind the multi-religious and ethnic composition of Nigeria cannot be dismissed with a wave of the hand. Anyway, it is still a pity that while in civilized society's issues on the credentials, character and capacities of political appointees are raised, we choose to centre our interest on the tribal affiliation. It is a also regretable that most of use are so tribalistic and selfish that we see anything or anybody outside our tribal groups as evil or incompetent. If an Emeka was made Chief of Army staff ,an Obi SFG, an Ifeanyi CSO will we be raising dust? If chief Akande's first son is made the CBN governor and his first daughter minister of finance by PMB will the government remain a conspiracy against the Yorubas? The leaders of Oha na Eze Ndigbo are only shouting now, pretending to be protecting the interest of Igbo's because they have not received alerts or have not been invited to Aso rock for settlement.
It is no good news that our political actors still see Nigerians as slaves they can use to gain political relevance and Nigeria as booty to be shared.
I am of the opinion that the APC government is not a conspiracy against any tribe in Nigeria. It is only a conspiracy against those who thought it was going to be business as usual; those who were preparing to plunder and squander the common good in the name of their tribe.
How many Abiola, Femi, Funmi, Ishola and wole in Ekiti, Ondo, Ogun, Oyo, Osun, and Lagos will benefit from the Yoruba agenda elders like Chief Bisi Akande wants us to believe the north is conspiring against?
Those of us who waited all these while for the wind of change to blow away and ruinous reign of PDP and their kleptomaniac cronies cannot be deceived by ethnic and tribal champions whose stock in tribe is phantom accusations.
Methinks, Nigerians should be happy that, PMB "have allowed good darkness to fall on the ominous reign of mediocrity and the glorious light of dawn to shine on the optimistic supremacy of meritocracy".
4.Nigeria: Aso Rock and 100 days magic
You know what? Dibia, Babalawo and marabous don't only exist in black man's land "Oyibo" people also have them. In Greek mythology; Midas was a king that transformed anything he touched into gold. What a magic?
Hundred days just past since the election of PMB through popular votes at the presidential poll and some people are already accusing him of inaction (Baba go slow). Don't beg to ask for it, I will gladly tell you, ours is not only a society that loves the fire bridge approach to issues, she also treasures people who use dubious and unconstitutional means to run faster than their legs.
It is the zenith of ignorance at worst and the summit of mischief at best for any right thinking Nigerian to request for the head of PMB in a platter for not fixing in hundred days a country that the PDP plundered and destroyed for sixteen years.
Sure, I expect by now that Nigerians should begin to see real change; a quantum shift from the reign of "Wuruwuru" and "Magomago" to borrow Prof Humpery Nwosu lexicon that was an art and science of governance under the precious regimes.
Truth be told, the APC led government is so much focused on "probecracy". Yes, all those who squandered and looted our treasury must not only return them to the nation coffers they must also become tenant in "Kirikiri Maximum Palace. Like the formidable Catholic Bishop of Sokoto Mathew Hassan Kukah said "even if you are going to go into probe, it is not a substitute for governance….. For goodness sake, governance does not foreclose people going into prison and so on. I don't believe that even if you recover all the movies stolen from us, it will not go the same way. I think the challenge for me and for those in power is that All Progressives Congress (APC) has to prove itself". Nigerians will not continue to sleep with empty stomach because of probe. Nigerians voted for good governance and not probe. Like his lordship rightly pointed out again, '''though bringing treasury looters to book is important, government must place premium on providing desired governance'.
The APC government need active citizens and critics like those of Bishop Kukah and Balaraba Musa because the Yoruba's have a saying that no one can see the back of his head. Government need patriotic citizens who offer constructive criticism that helps in directing and redirecting the formation of programmes and policies of government. However, for people who looted our resources to turn around and expect PMB to transform Nigeria into Malaysia, or Singapore within hundred days is nothing but "bad belle".
It is easier to destroy than to build and the PDP and their appendages went about destroying anything and everything that should have made us proud as a nation and people. NEPA, NITEL Nigerian railway, NNPC, Nigerian airline, multi – million national companies like Ajakuta steel and Enugu Coal Company were left to rust away or sold to cronies of powerful people at the corridors of power. How do we expect Buhari to become the Greek King Midas Within hundred days? Haba mana!
We must not be in a haste least we throw away the baby with the birth water. Unlike the phantom idealism that the previous regimes offered, practical template that will address the problems of Nigeria and Nigerians needs time, clear policy statement, and implementation in order to put things in their proper perspective. So, let's not be in haste. We still have three years two hundred and sixty five days left.
Disclaimer:

"The views/contents expressed in this article are the sole responsibility of the author(s) and do not necessarily reflect those of The Nigerian Voice. The Nigerian Voice will not be responsible or liable for any inaccurate or incorrect statements contained in this article."
Articles by Martin-hassan E. Eze