After De-listing: Nigeria's Way Forward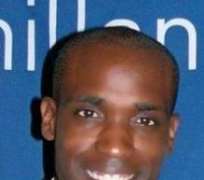 As was previously announced, JP Morgan has followed through on its threat to remove Nigeria from its emerging market bond index. While much of Nigeria's borrowing is domestic, the move will undoubtedly but pressure on the Naira and will result in more capital flight from Nigeria in the face of investor uncertainty.
While Nigerian President Buhari is yet to put forth an economic team, the CBN has had full sway of handling the issue of liquidity and maintaining the benchmark value for the Naira. While the CBN has been successful, they alone cannot address the fiscal problems that Nigeria faces. Because President Buhari has chosen to ignore this for so long the problem has only become worse. As the 2016 budget negotiations come to fruition he has a long list of problems and no money to resolve them.
Despite this, all is not lost, and Nigeria has the capacity and the ability to pull out of this current predicament if its priorities are put in order for the first time ever. FIRST, since JP Morgan has decided to remove Nigeria from its emerging market bond index, the Nigerian Sovereign Wealth Fund should remove JP Morgan as its custodian of Nigeria's money. The CBN has raised Nigeria's reserves through its actions so the decision for JP Morgan to remove Nigeria at this time is still a bit premature given that the government is yet to weigh in on what it plans to do to improve Nigeria's revenue profile and offset debts on its balance sheet. The newly elected government did have 100 days, and President Buhari did wrongly choose to waste time and ignore the urgent need to put forth a new economic policy during this period, but the decision could have still been held off till the end of the year. The company does not need to be rewarded with anymore Nigerian business and should never have been selected as the custodian for the Nigerian Sovereign Wealth Fund in the first place.
SECOND, Nigeria needs to raise revenue immediately, and the best way to do this is to raise taxes on Nigeria's rich who pay practically nothing in taxes despite the fax that the nations economy is now in a free fall. Nigeria's rich should be pouring billions of dollars into the nation's coffers every year and there are a serious of measures that Nigeria is yet to do to change this dynamic. In addition to Nigeria's rich, the telecommunications industry, the telecom tower operators, large commercial farmers, government contractors, all should face a wave of taxes and fees to operate in Nigeria alongside regulations on what they can charge consumers. Nigeria's market is gem for telecom companies and they are not going anywhere. Yet they rake in profits and do not pay what they would pay to operate if they were based in any other country, all the while their services are sub-par and rates are sky-high when compared even to other African countries. In addition government contractors like Julius Berger have also been ripping-off Nigeria for decades, often with sub-par outcomes at premium prices.
They along with other long-standing government contractors should be required to pay higher-taxes to the country that has made them rich and successful. Large commercial farmers in Nigeria have also flown under the radar despite their massive wealth. A serious of fees and taxes should also target them as well. Needless to say there is a lot of money that the Nigerian government is leaving on the table.
Now that government is recovering from its lazy drunken hangover from binging on oil, they can put these measures into action. It is alarming that this was not part of President Buhari's campaign and neither he nor his party have come forward to suggest any of this. Had this been done by now, or at least in the process of being done, JP Morgan would likely have held off on its decision.
THIRD, Nigeria's economic diversification beyond oil must rightfully be led by Nigeria's financial service industry. The capital flight that Nigeria is now seeing, and the lack of investment in mining, manufacturing, SMEs, agriculture, and infrastructure will only be resolved with domestic and international capital investment. There are not enough Nigerian based and run financial service providers on the ground to do the job. It is a shame that the Lagos Chamber of Commerce awarded a foreign company that is not a registered Nigerian fund as the most top private equity investment group.
For the most part, the Ministry of Trade along with the Nigerian Export Promotion Council (NEPC), have completely ignored this dynamic. NEPC and the Ministry of Trade did not even recognize that financial services is a tangible export product. This is one of the primary ways developing countries in a modern global economy direct global capital and attract investment.
The vast majority of global investors interested in investing capital in Africa are not big enough to charter a jet and meet the Nigerian president like the CEO of Blackstone did recently. They have small amounts of capital, ($10,000 USD – $500,000 USD) that the seek to invest. The only way these kinds of investors can access Nigeria is with the assistance of a financial service provider. Since Nigeria has so few operating, global capital flows to where they have assistance. In Africa, Mauritius and South Africa are the leading destinations, and providers of financial services. Given that Nigeria is now Africa's largest economy, it should be one of President Buhari's top priorities to reverse this before the end of his term. Nigerian's in diaspora send capital to Nigeria at a higher rate than any other African country. If for no other reason, Nigerains in diaspora need more vehicles to contribute to the development of Nigeria, its not that complex.
While we wait on President Buhari's economic policies, these three key steps need to be put in motion immediately. Over 100 days have gone by, and what the world is clearly telling the president, the APC, is that trying to fight corruption and chasing down stolen funds is not a substitute for an economic agenda. Nigerians need to realize that the corruption battles are not going to yield fruit fast enough to make an economic impact given the situation that Nigeria finds itself in today.
Sound economic policy that raises money outside of selling crude oil and attracts investment capital from a wider set of international capital investors. If the president and his staff do not understand these concepts, then they need to appoint and delegate to an economic team that does.
The author is the Managing Director and Principal of Kuranga and Associates, a full-service investment, political and economic risk consultancy, and asset management firm that specializes in Africa. He is also the author of The Power of Interdependence with Palgrave Macmillan Press.
Kuranga and Associates Limited is an investment management advisory firm and an asset manager with a principle practice area of Africa. To learn more about Kuranga and Associates go to www.kaglobal.net . © Copyright 2015 David Kuranga. All rights reserved. This material may not be published, broadcast, rewritten or redistributed.
Disclaimer:

"The views/contents expressed in this article are the sole responsibility of

David O. Kuranga, Ph.D.

and do not necessarily reflect those of The Nigerian Voice. The Nigerian Voice will not be responsible or liable for any inaccurate or incorrect statements contained in this article."
Articles by David O. Kuranga, Ph.D.