PMB: Create Ministry Of National Re-Orientation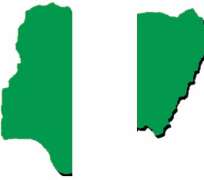 In my last article titled: Nigeria's Development-Discipline Disequilibrium(ND3), I suggested that Nigeria and indeed most undeveloped countries of the World where indiscipline reigns supreme and development suffers, should do everything possible to up the level of discipline even above the level of indiscipline.
Nigeria has remained undeveloped not because she does not have institutions and resources and some measure of capacity, it is because of mismanagement of the people's resources. The parent of that mismanagement is indiscipline. Corruption is a direct child of indiscipline. Indiscipline has grandchildren, great grandchildren etc. But Corruption is the most progressive and flamboyant child of indiscipline.
As a follow up, there is need for the creation of a Ministry of National Re-Orientation (MNR). One of the strong reasons for the creation of the MNR is to sustain the fight against indiscipline. If this is not done, who will continue this all important social fight after Buhari had left office in 2023? Also it will be the continuous responsibility of the MNR to insist on Nigerians to do the right things in the right ways. We recall that in 2015 elections, Nigerians agreed that corruption had eaten too deep into our blood and institutional systems and that it is time to check it.
There is therefore every need to flush corruption out of our blood and institutional systems. In this regard, it will be the duty of MNR to design subtle suasion ways and means to make Nigerians hate and avoid corruption without coercion. It will also be the responsibility of the MNR to regularly enlighten Nigerians on government's policies, programmes and decisions. Such enlightenment should be to explain to the public the reasons and means of achieving government policies. Through this means, government will be able to provide detailed political, social and economic explanations for its actions. Presidential Media Advisers may not be able to do this.
With MNR on board, what happens to the existing National Orientation Agency (NOA)? NOA and all such similar government owned agencies should be dissolved and absolved by MNR. Given what Nigeria has suffered in the hands of indiscipline, the MNR should be the most important ministry in Nigeria.
I therefore do not have any doubt that if MNR is created and it does well, even after Buhari in 2023, indiscipline and all its children, grandchildren and great grandchildren shall experience total uprooting of all their strongholds in Nigeria so that the country will have strong relieve that will be the forerunner for change and true progress.
Okachikwu Dibia
Abuja.
Disclaimer:

"The views/contents expressed in this article are the sole responsibility of

Okachikwu Dibia

and do not necessarily reflect those of The Nigerian Voice. The Nigerian Voice will not be responsible or liable for any inaccurate or incorrect statements contained in this article."
Articles by Okachikwu Dibia