The Law According To Wike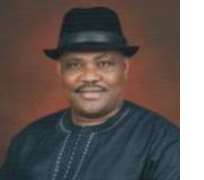 The Judicial Commission of Inquiry constituted by Gov. Wike is an abuse of executive powers of the governor. Recall that on Friday, June 19, 2015, the Rivers State Government announced the establishment of what it called 'Judicial Commission of Inquiry' to probe the last administration in the State under Rt. Hon. Chibuike Rotimi Amaechi, CON.
The Commission is chaired by Hon. Justice George O. Omereji, a Judge of the High Court of Rivers State. Nyesom Wike, His Excellency the Governor, stated that he was establishing the Commission under the authority of the State's Commissions of Inquiry Law, CAP 30 Laws of Rivers State.
A critical investigation into the Commission of Inquiry Law which was cited as authority by the Governor reveals that in all its 23 Sections, the Law did not authorise the setting up of a Judicial Commission of Inquiry.
The Law only stated that the Governor can set up an Inquiry. The Law clearly did not add or use the word Judicial in providing for the establishment of an inquiry into any issue and it could not have because, Judicial Powers are vested in Courts of Law.
See Section 6(6) (b) of the Nigerian Constitution. Indeed, in the very popular case of GARBA V. UNIVERSITY of MAIDUGURI, the Supreme Court held thus: "Judicial Powers are not vested in private persons, administrative tribunals or other authorities. Therefore, any exercise of Judicial power by bodies outside the regular courts is a denial of right to fair hearing.
The Supreme Court in Hart V Military Government of Rivers State and Ors(1976) warned that "no labels such as 'Judicial' or 'Quasi-Judicial' are necessary as they tend to confuse the understanding and duties of a Commission of Enquiry."
Disclaimer:

"The views/contents expressed in this article are the sole responsibility of

Achor Omodu

and do not necessarily reflect those of The Nigerian Voice. The Nigerian Voice will not be responsible or liable for any inaccurate or incorrect statements contained in this article."