Ex-Gov. Fashola In Fresh Trouble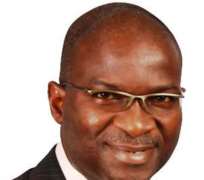 Ex-Governor Babatunde Fashola of Lagos State is swimming in hot waters again. While the trouble of his spending Lagos State Government N78.3million to upgrade his personal website; www.tundefashola.com is still on, the Lagos State Public Procurement Agency has released information on how the ex-governor spent N139million to drill two boreholes at the Lagos House, Ikeja. Deux Projects Ltd. got the contract.
That is not all, the agency said the former governor also spent N640million for reconstruction of a car park at the Lagos House, Marina and N300million was spent by him for relocation of cables belonging to Power Holding Company at Lagos State University Teaching Hospital. The contract was equally handled by Deux Projects Ltd.
Furthermore, the Agency revealed that the former governor spent N175million to replace Carter Bridge railings from Ido to Idumota and Deux Projects Ltd. got N220million for Lagos State University College of Medicine facility management contract. Besides, he spent N619million on Ajara-Erekiti Iragon-Ikoga Road surface repairs.
According to the agency, the former governor spent N1.2billion on the construction of a multi-storey building located at Onikan, Lagos and another N1.6billion on a 48-bedroom hotel in Badagry.
Besides, the agency added that the former governor spent N510million in renovating and equipping Lagos State Chief Judge home at No. 4, Thompson Avenue, Ikoyi.