Pastor Jerry Needam And The Fake Amanpour Story: Rivers People And Amaechi Deserve An Apology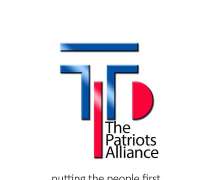 The Patriots Alliance (TPA), hereby demand for an immediate and unreserved apology for the malicious and misleading press statement signed by Pastor Jerry Needam, the Special Adviser on Media and Publicity to the Peoples Democratic Party (PDP) Rivers State Chairman, Brother Felix Obuah, where he falsely claimed that CNN's 'Amanpour Live Report' reported that Amaechi has been stacking money in different foreign accounts. According to the ridiculous statement, "Amanpour's show said the sum of over 757 million U.S. dollars was stacked by Amaechi in a foreign U.S. Bancorp/Minnesota account."
As patriotic citizens of Nigeria, when we heard this weird story we decided to approach Christiane Amanpour of CNN to ascertain its veracity and this is what she said:
@camanpour: "No news on Nigeria besides the interview granted to the President of Nigeria @MBuhari on the 21st July, 2015."
In view of the foregoing, it is now vividly clear that at no time did Christiane Amanpour of CNN or the CNN itself ever broadcast such a misleading story.
More worrisome is how a Pastor, in the person of Jerry Needam will be used to spread such mischievous and fallacious story.
We therefore call on Pastor Jerry Needam to toe the path of honour and render an unreserved apology, firstly, to the former Governor of Rivers State, Rt. Hon. Chibuike Rotimi Amaechi, for spreading false and malicious information about him and thereby damaging his reputation, and secondly, to the good people of Rivers State, for misleading them with an unfounded report.
Solomon Okocha
For: The Patriots Alliance
[email protected]