Oceanic Bank Plc Sacks Another 1,250 Workers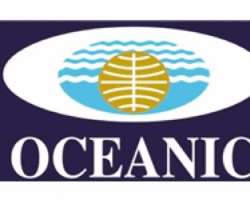 Lagos Jan 6, (THEWILL) - The New Year may not have started well for some staff of Oceanic Bank Plc as reports reaching THEWILL indicate that the management of the bank has sacked another 1,250 of its work force.
Investigations revealed that the sack, which started on Monday, affected workers in almost all departments of the bank including drivers.
Oceanic Bank Managing Director, Mr. John Aboh had last quarter said the bank would reduce its 7,000-employee work force by more than 40 percent. The bank in December sacked about 1500 workers in its first major shake-up since the audit conducted on Nigerian banks by the Central Bank of Nigeria.
The affected workers we gathered have started receiving their letters of disengagement. There are also reports that the Bank has slashed pay for its remaining workers starting from this month.
Meanwhile some of the workers that were sacked in December are yet to receive their severance package as promised in their letters of disengagement. One of them who opted to remain anonymous said most of the affected staff are yet to receive their entitlements.
No one was available in Oceanic Bank to comment when we called the Corporate Communications Department of the Bank.
Former Managing Director of the bank, Mrs. Cecilia Ibru who has been widely credited with running the institution aground with over N747 billion naira in bad loans is currently facing charges bordering on money laundering and fraud.
|
Article source