Spotlight Nigeria Business Forum To Hold Conference In October-Official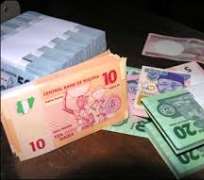 The Spotlight Nigeria business forum is to hold its conference in Paris in October 2015, said an official. This is contain in a statement signed on Friday by Mr John Okoro, the Convener of the forum and made available to newsmen in Yola.
The statement said that the conference would hold between Oct. 8 and 10, 2015.
According to the statement, `, this Conference will offer participants an unbiased perspective of what to do when considering business and employment opportunities in Nigeria.
It added that it will also offer an opportunity to gain practical insights from those with significant experience of doing business, and coordinating recruitments in the region.
The statement said that some of the Panelists at this event would include Jeremy Hodara, the Co-Founder of Africa Internet Holdings, Frederic Bourgeois, Senior Manager of First Bank, Paris, and other thought leaders and business experts.
It will be recall that the Africa Business Club (Paris), established since 200.
It is one of Europe's leading platforms for brainstorming on issues that affect the African continent.
The club's regular activities and fora provide an excellent opportunity to network with like-minded professionals, who have an interest in the African Continent.