Kabiru Mijinyawa: The Gentleman Speaker Of The Adamawa House Of Assembly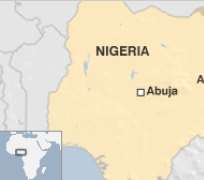 The testing ability of one's greatness is beginning at amount of humility an individual can be-a virtue of good quality of leadership owned by the speaker of Adamawa state House of Assembly.
Faithfulness and humility are wheels of virtue that take one to high level of greatness is certainly what catapulted this humble and noble man of the land of beauty.
This is the true nature of Kabiru Mijinyawa the present speaker of Adamawa House of Assembly who experienced a humble live with doctrines to help and support all that cross his path.
A Born teacher turned politician began his political career as an ardent supporter of the then ruling party (PDP), seeing the level of commitment was unarguably called to contest a councillorship in Yola south LGA of the state. Until he left history has it that he turned his local constituency (Ward) for good with his high level of humility he served them well.
Recently on his first assignment which he successful manage the screening of 21 commissioner submitted by the executive Governor of Adamawa state, Senator Mohammadu Jibrilla,accurately followed all the law and ethics of House plenary without any form of sentiment or rancor.
Though young but always exhibiting much maturity with high level of leadership vibrancy and exuberance, showing a very close working synergy with his colleagues in the House.
Mijinyawa is a man that believe the executive and lawmakers should not be Cats and Dogs or have a relationship that can be best described to be of "Tom and Jerry".
The three arms especially the executive and the Lawmakers should have a romance relationship that will gear toward bringing development and growth in any given state.
With the kind of speaker now in the Adamawa state House of assembly many are smiling a good omen to the people of the state, where peace and harmony will exist between the two arms of Government that will bring meaning development in the state.
All the lawmakers are in total support to his kind of leadership as on recent time they passed a vote of confidence to his Administration, ratifying him to Br good and haven a right standing with them.