Over-Religious Campus Politician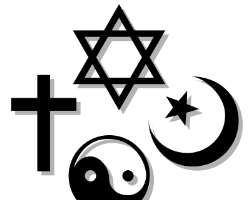 You're a campus politician and you belong to any of the over/too religious fellowships. You contesting in an election and you think you already have the support and votes of your so-called fellow 'SU' brothers and sisters; oh, sorry, you have a big work to do, because you will be disappointed. They will never show up at the election ground. Some who are liberal amongst them you may see but would leave without casting their votes.
"Bro, we'll be leaving now, as you can see, the queue here is too long, we can't wait", "I know you're aware that the 'Power-Packed Heavenly Encounter Prayer Meeting' starts by 12pm", "sorry bro, at least we've tried for coming down here to show solidarity"; "Anyway, God will help you bro and please make sure you attend the prayer meeting; I hope you know the Lord will be speaking through the powerful prophet Oluwatomilola Boyinde and we definitely know you won't want to miss his sermon." They'll say with lines of smile flashing through their distinguish faces as they take their leave.
One of them might even pat your shoulder and say: "Bro, the bible has taught us to focus on building our virtues in heaven. All these worldly positions are vanities," And that would be the Hit!
While you awkwardly scratch your head, a croaky line of smile will flash through your craggy face and you'll nod like an agama lizard in approval to what they say, meanwhile, deep down in your heart, you feeling the heat as defeat stares you in the face.
You'll even thank them for coming to do NOTHING.
Poor You!
Oluwatomilola Boyinde, TOMINIGERIA, Member, Central Press Council, LAUTECH. [email protected] , @TomiNigeria, 08032434218.
Disclaimer:

"The views/contents expressed in this article are the sole responsibility of the author(s) and do not necessarily reflect those of The Nigerian Voice. The Nigerian Voice will not be responsible or liable for any inaccurate or incorrect statements contained in this article."
Articles by Oluwatomilola Boyinde