Ibom Power MD Faults TCN On The Lack Of Transmission Work Center In Akwa Ibom State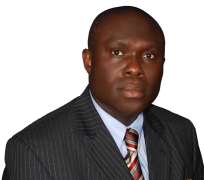 The Managing Director of Ibom Power Company, Dr. Victor Udo has decried the absence of a transmission work center in AkwaIbom State.
Speaking during an interview with Journalists the MD said "currently, when faults occur along transmission lines, the Transmission Company of Nigeria (TCN) deploys their staff from the work center at Calabar".
"The implication is that faults on the transmission infrastructure that ought to be resolved within a short time take much longer to resolve because of the logistics involved in transporting TCN staff from Calabar to Uyo".
He said "we have four (4) 132kV transmission substations in AkwaIbom State located at Ikot Abasi, Eket, Itu and Uyo while two 330kV transmission substations are in advanced stages of completion".
"Therefore a transmission work center ought to be established in AkwaIbomState with people and resources to respond to transmission problems on a timely basis."
He added that "some other places that have only one or two transmission substations have at least one TCN work center while we have four (4) transmission substations with no work center in the State".
He disclosed that "the issue has been discussed with Chief Executives of Nigerian Electricity Regulatory Commission (NERC) and TCN. We will continue to push until TCNestablishes a work center here in AkwaIbom State".
The MD also mentioned that the defunct Power Holding Company of Nigeria (PHCN) failed to install sufficient injection substations in the State over the years.
He said that "we need at least two more injection substations in Uyo due to the population increase. The 11kV substation that was installed ten years ago is no longer sufficient to meet the electricity demands of the people".
"It is not the responsibility of government to provide injection substations even thoughgovernment has intervened toinstall transformers in communities across the State".
Dr. Udo said "doing so is similar to government providing mobile phone services or building masts for telecommunication companiesafter privatization".
He thereforeurged PHEDC to "improve operational efficiency to sustain the steady power supply across the State".