NERC KICKS AGAINST ABOLITION OF FIXED CHARGE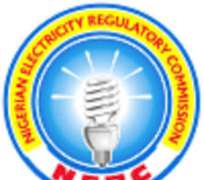 The Nigerian Electricity Regulatory Commission, NERC has warned
against abolishing fixed charge arguing that it is not fraudulent, as
its abolition would impact negatively on the generators who continue
to make huge investments to ensure stable electricity supply to
Nigerians.
The Chairman of the Commission, Dr. Sam Amadi made the commission's
position known in Abuja, while responding to the query issued the
commission by the Senate on fixed charge, estimated billing amongst
other issues.
Recall that the Senate had passed a resolution directing the National
Electricity Regulatory Commission (NERC) to immediately enforce the
abolishing of fixed charges being collected from electricity consumers
across the country, even as the Senators urged NERC to direct the
DISCOs to discontinue the practice of compulsory bulk metering of
villages and communities in the rural areas.
Dr. Amadi however maintained that fixed charge is aimed at recovering
capital and fixed cost of various operators in the power sector,
adding that it is neither tied to consumption nor peculiar to Nigeria
alone.
"NERC respectfully argues that fixed charge that consumers pay in
Nigeria is not illegal. The operators invest in assets on regular
basis and recover their investment through fixed charge paid by the
consumers. It is a universal practice used by many countries across
the world" he added.
He revealed that presently, distribution companies are drawing up
modalities to restructure the fixed charge such that customers who do
not receive electricity supply are not billed to pay the charge.
On Bulk Metering of Customers, Dr. Amadi said the commission
welcome's the Senate's position on its eradication, urging
communities placed on bulk billing to reject it and insist on
individual metering.
In his words, "The Commission is in the process of completing public
consultation on the proposal to cap the amount an unmetered customer
can pay until he or she is metered. In the interim, the commission has
abolished connection of new customers without meters."
The NERC Chairman re-stated the commission's resolve to protecting
consumer right of access to quality of service and effective
solutions, urging customers to seek re-dress at the Forum office over
non-performance of Discos in resolving their complaints.
According to Amadi, the Commission recently penalized the Abuja
Electricity Distribution Company for over-billing its customer,
directing it to make a refund of over N50 million to about 32,000
customers affected. The enforcement action, he said will be spread
across to the 11 other Discos.
He said NERC will continue to ensure the survival of the new
electricity market and improve quality supply to consumers.