Celebration Of Achievement Is Not Tribalism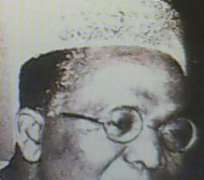 Every human being is created for a unique reason. What Mr. A has achieved might not be what Mr. B has achieved or will achieve which is why individual achievements differ from person to person, place to place and time to time.
There is no single human being that has never achieve something (either good or bad) but people tend to celebrate only the good things (while conveniently forgetting the bad) and when they do celebrate, some others will sometimes read some unnecessary meanings to the said celebration by suggesting (or even openly declaring) that it (the celebration of achievement) is an indirect way of slighting and ridiculing others that have not achieve such an achievement. What this means is that if for example a Briton writes glowingly about the achievements of his fellow Britons like Alexander Shakespeare, Winston Churchill, Isaac Newton or Michael Faraday, there is a huge probability that some non-British Europeans that eventually read the article will see it as a sort of ridicule and slight for them (i.e. the non-British) because many human beings tend to see the celebration of success of one person as a directed ridicule for they that are observing the celebrant.
This same confused and confusing reasoning happens nearer home here in Africa where the words "tribalism" and "tribalist" will be promptly used if, for example, a writer who is a Yoruba indigene writes in details about the achievement of his fellow Yoruba indigenes. "Tribalism" or no, achievements are factors of life that nobody or no name-calling can remove from the achiever. It is with this in mind that some of the achievements of few members of the Yoruba ethnic group in diverse fields within and outside Nigeria are undermentioned.
1. Dr Victor Olalusi a Yoruba man, recently graduated in Medicine Surgery from Russia National Resource Medical University, Moscow, Russia with an impossible CGPA of 5.0, which is the highest in the history of Russia
2. The 1st blackman to found a university (i e Fourah Bay College, Sierra Leone in the 1830s) in world history was a Yoruba known as Reverend Samuel Ajayi Crowther
3. The 1st Nigerian lawyer to defend cases in British Supreme Court was a Yoruba named Sapara Williams. He defended his 1st Supreme Court case in 1881
4. The 1st African to own a motor car in Lagos Colony was a Yoruba named Herbert Olayinka Macaulay (Ajayi Crowther's grandson). He was also the 1st Nigerian to form a political party,1st Nigerian to appear on Nigerian currency,1st polymath in African history (he was a specialist in political science, law, civil construction, music technology, etc) and his great granddaughter Dr (Mrs) Stella Adadevoh submitted her own life to save Nigeria from Ebola virus in 2014
5. Nigeria is presently using 1999 Constitution which is a copycat of 1979 Constitution which was itself filled with ideas copied word-for-word from 2 of Obafemi Awolowo's books titled Thoughts On Nigerian Constitution and The Strategy And Tactics Of The People's Republic Of Nigeria. In other words, the Yorubaman Obafemi Awolowo indirectly gave Nigeria its Constitution
6. Yorubaman Fela Anikulapo Kuti was the 1st Nigerian musician to be internationally-recognized (by being the 1st to perform in almost every country of the world) and he was the 1st Nigerian musician to be listed in Guinness Book Of Records
7. Yorubaman Hubert Ogunde was the 1st actor (film and stage) in Nigeria to be recognized and awarded all over the world. Many of his works (e g Morenike Alaso Oke, Aye, Jayesinmi, Yoruba Ronu, etc) are till today recognized as classics
8. Yorubaman Professor Wole Soyinka is the 1st African to win Nobel Prize for Literature
9. A Yorubaman Justice Akinola Aguda created and drew the master plan of Abuja FCT when General Murtala Muhammed commissioned him to look for a new federal capital for Nigeria
10. Yorubaman Lateef Jakande was tagged the Best Governor In Nigeria from 1979 to 1983 due to his many achievements in Lagos State
11. Yorubaman Babatunde Fashola became the best governor in Africa due to his so many achievements from 2007 to 2015
12. Yorubaman Bola Tinubu created the strategy that broke records in Nigerian history and made his party A.P.C defeat an incumbent Nigerian president
13. Yorubaman Olabisi Ajala broke world records by travelling to 87 countries on his Vespa motorcycle while he was a university student and a film actor in U.S.A (the famous Ajala that travelled all over the world)
14. Yoruba woman Mrs Funmilayo Ransome-Kuti was the 1st Nigerian woman to drive a car and was the 1st Nigerian woman to form a political party
15. The 1st female senator in the northeast geopolitical region of Nigeria is a Yoruba lady Senator Grace Folashade Bent, CON (Adamawa South). She is also the 1st female senator based on marital affiliation to be elected to the Senate (apex lawmaking body) in the whole northern Nigeria (her husband Jackson Bent is a indigene of Adamawa State) and she is the 1st Nigerian to systematically analyse inter-ethnic marriages in her groundbreaking book titled Inter Ethnic Marriages In Nigeria: Beacon Of National Unity
The most-performed stage play in Nigerian history is titled The Gods Are Not To Blame and was written by the genius Yorubaman Professor Ola Rotimi
16. The 1st surgeon in Nigeria was Yorubaman Dr Adeniyi Jones
17. The 1st female professor of history in Africa was a Yorubawoman Professor Bolanle Awe
18. The 1st television station in Africa was founded by Yorubaman Obafemi Awolowo. He also created the 1st minimum wage in Africa, 1st free education system in Africa, 1st skyscraper in Africa, 1st Olympic-standard stadium in Africa,1st free health care system in Africa,1st cultural centre in Africa, etc
19. The greatest hero in the Nigerian Civil War was Yorubaman Brigadier Benjamin Adekunle (Black Scorpion)
20. More than half of all motor cars in Nigeria are in Yorubaland (i.e. 55% of all motor cars in Nigeria are located in Yorubaland) and Yorubas have the highest number of professors in Nigeria
21. Yorubaman Professor Olu Longe became the 1st Nigerian to become a professor in computer science
22. The richest black woman in the world today is multibillionaire Folorunso Alakija from Ikorodu, Lagos State, Nigeria. She is far richer than Oprah Winfrey of USA
23. The 1st Nigerian to score a goal in a World Cup soccer tournament was Yourubaman Rashidi Yekini
24. The 1st actuary (insurance specialist) in Nigerian history was Yorubaman Chief Ajibola Ogunsola
25. The 1st Chief Justice Of Botswana was a Yorubaman Justice Akinola Aguda (who created Abuja FCT) while the 1st Nigerian actor to act in movies and stage plays abroad was Yorubaman Sir Orlando Martins (his 1st acting in United Kingdom was in 1920 while he featured repeatedly in several Hollywood movies in the 1930s till the 1960s)
26. The 1st Chief Justice Of Nigeria was a Yorubaman Sir Adetokunbo Adegboyega Ademola
27. The 1st hydrophilic engineer in Nigerian history was a Yoruba king Oba J.A Andu
28. The 1st Nigerian to manufacture a motor car was a Yorubaman Professor Ayodele Awojobi. He also broke the record of graduating in mechanical engineering within 3 years of being admitted into university and his researches in mechanical vibrations are till today used by other researchers across the world
29. Olusegun Awolowo (1st son of Obafemi Awolowo) was at his (Olusegun's)
death in the early 1960s the youngest lawyer in Africa
30. The longest-surviving newspaper in Nigerian history is Nigerian Tribune which was founded in 1949 by Yorubaman Chief Obafemi Awolowo. The newspaper still sells strongly more than 60 years after being founded
31. The 1st Nigerian to become a dollar multibillionaire was Yorubaman Bashorun M.K.O Abiola (who was the 23rd child of his father but the 1st one to reach adulthood because the first 22 died at infancy). Alhaji Dantata (Aliko Dangote's maternal grandfather), Sir Louis Ojukwu (Emeka Ojukwu's father), Chief Festus Okotie-Eboh and Chief Okogwu (Maryam Babangida's father) who were well-known as Nigerian rich men before M.K.O Abiola were only multimillionaires, not multibillionaires
32. The biggest church building in the world was St Peter's Basilica in Rome, Italy but Yorubaman Pastor David Oyedepo built a far bigger church building at Ota Ogun State, Nigeria. Yorubaman Pastor Enoch Adeboye is presently building another church building that will even be bigger than Oyedepo's own to become the world's largest church building
33. Yorubaman Pastor Enoch Adeboye's Redeemed Church has branches in every country in the world except 2, making it the most widespread church ever led by a Nigerian and an airport is being presently constructed in the premises of the headquarters at Ogun State, Nigeria (no church in Africa has ever tried to build its own airport).
Yoruba multibillionaire Pastor David Oyedepo was once the richest pastor in the world
34. Esado Bookshop (created by Yorubaman Chief Sodade in 1939 in Abeokuta, Nigeria) was the 1st indigenous bookshop in Nigeria. It challenged the then monopoly of foreign-owned C.M.S Bookshop
35. When the avuncular and gentlemanly Nigerian Prime Minister Tafawa Balewa was kidnapped by coup plotters in 1966 and his whereabouts became unknown, it was the extremely intelligent Yorubaman Chief Superintendent Of Police Kafaru Tinubu (an uncle of Asiwaju Bola Tinubu) that located the Prime Minister's corpse at Ota, Ogun State, Nigeria through his network of super-investigators
36. Yorubas have produced more multibillionaires (M.K.O Abiola, Femi Otedola, Mike Adenuga, Deinde Fernandez, etc) than any other part of Nigeria and the 1st multimillionaire in Nigerian history was Yorubaman Candido Da Rocha (who was also Nigeria's 1st philanthropist)
37. The 1st Nigerian to be officially confirmed as a numerologist (numerology is the analysis of people and events based on numbers) is Yorubaman Rotimi Fabiyi. In his 2011 book titled The Fabiyi Codes, he shocked everybody by analyzing many historical figures and events (e g Jesus Christ, Adolf Hitler, Umar Yaradua, Obafemi Awolowo, Ronald Reagan, World Trade Centre Attacks, etc) with numerical figures;
suffice to say is his analysis of Yaradua in terms of 5
i e Yaradua had 5 daughters, was the 5th civilian to rule Nigeria, died on the 5th day of the 5th month, was the 5th Nigerian ruler to die in office, became president at 55 years of age, etc)
38. Yoruba musicians Sade Adu, The Seal and Tunde Bayewu of the Lighthouse Family broke records in United Kingdom by selling millions of copies of their songs and receiving numerous awards. France-based Yoruba musician Asa did the same thing in France while
U.S-based Yoruba rap artist Chamillionaire (whose real name is Ahmed Seriki) recorded a track titled Ridin' Dirty that sold millions of copies and made him win Grammy Award for Best Rap Artist in U.S.A
39. The 1st person to appear on a television station in Africa was Yorubawoman Mrs Anike Agbaje-Williams
40. The 1st female senator in Nigerian history was Yorubawoman Senator Wuraola Esan
41. The most-performed stage play in Nigerian history is titled The Gods Are Not To Blame and was written by the genius Yorubaman Professor Ola Rotimi
42. The 1st African professor of psychiatry was Yorubaman Professor Thomas Adeoye Lambo
43. The 1st female to become a major general in Nigerian Army is Yorubawoman Major General Aderonke Kale
44. The 1st female helicopter pilot in Nigeria is Yorubawoman Captain Abimbola Jayeola
45. As at 1910, there were 10 secondary schools in Nigeria-
8 were in Yorubaland, 1 in northern Nigeria,1 in Calabar
46. The 1st secondary school in Nigeria was founded in Yorubaland in 1855, the 1st polytechnic in Nigeria is in Yorubaland (YABATECH) and the 1st university in Nigeria is located in Yorubaland (University Of Ibadan)
47. Yorubaman Sanjo Kanmi-Jones was the 1st Nigerian to play professional hockey in the world while the 1st lawyer in Nigeria to win the Bruno Kreisky Prize (similar to Nobel Prize) was Yorubaman Gani Fawehinmi
48. At Nigerian Independence in 1960,the 1st Leader Of Opposition was Yorubaman Chief Obafemi Awolowo while the 1st Nigerian to become a governor was Ooni Of Ife Sir Adesoji Aderemi (Azikiwe was the 1st governor-general, not 1st governor)
49. The original Yoruba Empire stretched from present-day Benin in Edo State to some parts of Ghana (i e many parts of Benin Republic, Togo, Senegal and Ghana were once part of Yoruba Empire). That's why there are till today many indigenous (not immigrant) Yorubas in all these countries
50. Yorubawoman Efuroye Tinubu (whom Tinubu Square in Lagos State, Nigeria was named after and who was the founder of the Tinubu business and political dynasty)
was the 1st Nigerian woman to own a motor car (Mrs Ransome-Kuti was the 1st to drive a car, not own a car)
while the 1st storey building in Nigeria is in Badagry in Yorubaland
The list is actually endless like a recurring decimal but let nobody (especially the Nigerian reader) see this article as a form of propaganda for tribal supremacy because this article is clearly a celebration of achievements, not of tribal superiority (as some Nigerians are wont to see everything done in this country . Nothing needs to be further said
Engr Rotimi Fabiyi, MNIM,MNSChE, MNSE, COREN Reg,

P.O Box 1709, Ikorodu Town, Lagos State, Nigeria
[email protected] ,

[email protected]_rotimi
08184741410, 08129698326
[email protected], 08129698326
ALAKE ADEMOLA AND SIR ADETOKUNBO ADEMOLA
DR ADENIYI JONES
GANI
IMG 20150109 144938
IMG 20150720 171532
IMG 20150810 190658
IMG 20150813 184011
MRS FUNMILAYO RANSOM-KUTI
SENATOR F.G BEN 20150811 172920
Disclaimer:

"The views/contents expressed in this article are the sole responsibility of

Engr Rotimi Fabiyi

and do not necessarily reflect those of The Nigerian Voice. The Nigerian Voice will not be responsible or liable for any inaccurate or incorrect statements contained in this article."