SOS Call: Nekede People Send Sos To Governor Okorocha Over Deplorable State Of Road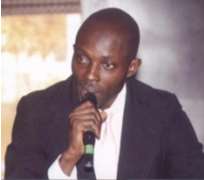 Nekede people have decried the deplorable state of roads in and around the three Autonomous communities in their kingdom, appealing to the Rescue Mission Govt. of Imo State to address this mother as SOS. Making particular reference to the almost divided road linking old Nekede Road and Owerri capital.
Imo Community News gathered authoritatively that this portion of the road is quiet deplorable and serving as a death trap for commuters and its users. Suffix it to say that the road if not hastily put in place by this week will certainly cut-off business activities, vehicular movement and may eventually cause accident as the same thing is applicable to the busy Nekede road linking Umuoma Autonomous Community through Naze/Nekede/Ihiagwa Road.
Precisely at Naze clusters, proposed Umuerim town market and that of FUTO back gate through Nkwo Ukwu Umuokwo Area, Ochiagha Bus-stop along Obinze call for emergency attention.
A source has it that these roads in question were contracted and asphalted with low quality mixture gravel and sand by the worried contractors who claimed that they were not paid above the work done.
It could be recalled that Nekede electorates voted en-bloc His Excellency Owelle Rochas Okorocha and also produced the Imo House of Assembly legislator for Owerri West State Constituency under All Progressive Congress APC Party, therefore because of these facts that their three revered Royal Highnesses are working hand and glove with the Governor wondered why Nekede people will be disenfranchised so soon.