Former Governor Godswill Akpabio in Alleged uncommon Looting of Akwa Ibom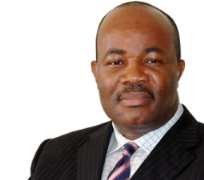 The Nigerian Voice has obtained a petition filed against the former governor of Akwa Ibom State, now Senator Godswill Akpabio to the EFCC, alleging an uncommon fleecing of the common wealth of Akwa Ibom.
In the petition, Leo Ekpenyoung and Co., an Abuja Legal firm, chronicled how Akpabio's obscure real estate Company became one of the biggest players in the industry in a space of 5 years.
Read attached petition of alleged Akpabio's raping of Akwa Ibom.
Attached Document(s)