Gov. Seriake Dickson Is Pro-Youth Empowerment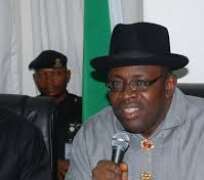 ''Instead of worrying about our challenges, let us look for solutions, for you require more mental and psychological energy to worry than look for solutions to problems. Verily, the worst form of empowerment is tokenism and the best form of empowerment is to build capacities in youths that will make them self-employed or become employers of labour. In the past, Bayelsa youths were used to the tokenistic form of empowerment, but the Restoration Administration has shifted the paradigm from tokenism to life-long empowerment – teaching the youths how to fish''----Idumange John
In his inaugural speech, His Excellency, Hon. Henry Seriake Dickson, Governor of Bayelsa State asserted thus: We will invest in the development of other aspects of human capacity for our teeming youths, such that they will be able to unleash their creative capacities as well as enhance their drive for entrepreneurship". In his address to mark the 16th year anniversary of the creation of Bayelsa State, Governor Dickson emphasized that….." we will use the resources of this State to fund critical projects such as the construction of good roads, education, health facilities, promote tourism, general wealth and develop agriculture, rather than use it to fund the corruption and greed of a few".
Youth development, in its holistic sense, is a pivot of the Restoration Administration. It was for this reason that Governor Dickson created a separate Ministry of Youth Development. Within the short span of this administration; the administration has taken some remarkable steps towards improving the youths of Bayelsa State some of the steps are outlined below.
 Creating a database of existing manpower by the Ministry of Manpower Development and that of Youth Development. The data base provides robust opportunity for government to identify training needs; manpower gaps and how to fill such gaps and enabling government to build the capacity of youths for gainful employment or self-employment.
 There are several capacity building programmes mounted by the Ministry of Youth Development; and the Ministry of Science and Technology and Manpower Development. Some of the technical and vocational skills include: Computer Technology; Welding; Auto mechanics; Electrical works; Plumbing and fitting; Hairdressing and Baking etc.
 Under the Ministry of Agriculture hundreds of Youths have been sent to the Songhai farms in the Republic of Benin on training in mechanized agriculture. The products of this programme will provide much-needed manpower in the states effort to leverage job creation through agriculture.
 Expansion of the Scholarship Scheme at the undergraduate and postgraduate levels. The effort is designed to assist youths to acquire education at the tertiary level and to build up a formidable stock of human capital in critical areas of the economy. About 789 persons benefited from the scheme in the 2012/13 academic year and payments have been made up till date.
 Declaration of Amnesty for repentant cultists: This administration assumed office with a burden of youth irredentism and proliferation of secret cult movements. Governments resolve has been that these youths misled by previous administration can be accommodated by the Restoration Government upon renunciation. So far about 10,000 youths across the state renounced cultism. The Ministry of Youth Development in conjunction with other relevant agencies are drawing up programmes that will build the capacities of repentant cultists for job placement in self-employment.
 Revamping the educational system in the state to improve access and quality. Governor Seriake Dickson declared a State of emergency in Education and made primary and Post-Primary education free and compulsory. Implementation of this programme has taken off already though much still needs to be done.
 Establishment of new schools to increase access and expand opportunities. In her effort to open more frontiers and opportunities for Bayelsa Youths, the following educational institutions have either been established or proposed to be established.
1. Int'l Institute of Tourism Hostality Management.
2. Teacher's Training Institute
3. Bayelsa State College of Arts and Science.
4. Relocation and equipment of the College of Education.
5. The Sport Academy at Asoama
6. The proposed Maritime Academy.
7. The Driving Academy
8. The School of Music
9. The school of languages
10 The Youth Development Centre
11. The Izon-Ibe Microfinance Bank
Some of these Institutes will provide opportunity for youths to be trained and the intermediate level to enhance service delivery in the State.
 Efforts at Revitalizing Bayelsa Palm Limited: A survey has shown that Bayelsa Palm Limited, when reinvigorated can employ 2000 youth at the lower and intermediate level. Efforts are now in top gears to ensure the achievement of the objectives.
 Efforts at revamping the Bayelsa Plastic Industry
MoUs with Development Partners
Within the past 16 months, the Restoration Administration has signed Memorandum of Understanding with several development partners. Some of the Molls are under the PPP model. They include:
1. Lagray Chemicals, USA for the development of Phamaceutical Products.
2. DST Petroleum Ltd for the establishment of a fertilizer plant in Brass.
3. Octopol Energy Ltd for gas conversion.
4. Goshen Treasures Ltd: for the Development of Bayelsa Plastic Industry.
5. KABLETECH Nigeria Limited: For manufacturing of electricity cable.
6. Ugboduma and Sons Ltd for the Development of Tourism city.
7. Alyn Global Services Ltd: for building of aquarium facility.
8. Clinotech Tunkey Management, Canada for the Production of quarry and other concrete works.
These Mou Signed on PPP basic were facilitated on the Ministry of Trade and Investment and the Bayelsa State Investment Promotion Agency.
9. Sivan Design to develop a world-class Computerized System to run its Geographic Information System (BGIS) with Complementary Service including Aerial Mapping.
Government has not been able to accomplish all the MoUs because of the economic down-turn occasioned by a slide in the price of crude oil.
Several MoUs also exist in the hospitality industry, Agriculture, education, health and training. The dividends of these myriad Molls will be yielded before the end of the first tenure of the Restoration Administration. Again, government is sensitizing all MDA's to mainstream Youth development as an important component of policy formulation, implementation and service delivery.
Factors Limiting Youth Resourcefulness in Bayelsa State
The youthful period is characterized by activity, agility and restiveness and this is why youths must be engaged. The Niger Delta has been characterized by youth restiveness as a result of poverty occasioned by frustration, environment degradation and injustice. We have identified unemployment and death of skills as potent factors limiting youth resourcefulness in the NDR. Bayelsa State is the solar plexus of the Niger Delta-therefore these problems have serious impact o the youths of the state. Since creation 16 years ago, there is not even one viable industry or manufacturing company in the State. For the Youths, Government is the only business. This wrong conception has resulted in over dependence on government for everything.
Basically youths in Bayelsa State are limited by the following factors.
Lack of Entrepreneurial skills.
Lack of Economic support activities and training opportunities.
Marginal participation in community decision making.
Critical negligence of youths by previous administration.
Tokenism as a model of Youth Empowerment.
Governance deficit and over exposure to the culture of greed corruption and self-aggrandizement.
Lack of educational and inability of youths to acquire skills.
Lack of Youth Development Policy.
Inadequate welfare schemes to cater for the needs of youths.
Failure of Interventionist agencies such as OMPADEC, NDDC, etc.
Stigmatization of Youths as Restive, militancy and cultic, this affects the psyche of
Lack of Rehabilitation programmes for youths who are misled.
The fetish of worship of money and materiachism.
Over rewarding of miscreants by previous administration.
Erosion of ethical values in the system. Etc
The phenomenon of stand-by-labour-whereby oil companies regularly pay some youths who have no jobs to do. This creates a huge social problem de-skilling the youths and the shogan of "share the money" without work. This attitude of youths directly affects work ethics in all spheres of life.
Remedies
The youths are leaders of tomorrow hence the future belongs to the youths; this is why government at all levels is making frantic efforts to ensure that youths are resourceful to take their rightful place in the development of society.
Some of the remedies are as follows:
 Re-orientation of Youths through the evolution and sustenance of programmes that will result in attitudinal change.
 Overhand of the educational system with emphasis on the development of technical and vocational skills.
 Creation of alternative occupational avenues that is consistent with the realities of the Bayelsa environment.
 Refine youth policy to address the knotty issues of job creation, poverty reduction, skills acquisition for wealth creation.
 Development of entrepreneurial skills of youth to equip them to venture into business. This can be achieved through financial and technical assistance.
 Effective implementation of Poverty alleviation programmes with a focus on entrepreneurship and enterprise.
 Skills Acquisition centre's should be opened in the state to equip youths with saleable and life skills.
Some jobs opportunities have been created in the Ministry of Justice were few people have been employed. Some have been employed in the broadcasting industry, while a good number of people have been absorbed in the education industry.
About 1,000 youths benefit from the ITF fund and 250 youths were sent to the King Amachere Royal Academy to learn skills and capacities. Over 3000 youths have been engaged in the Izon-Ibe Volunteers and other such programmes. About 3000 youths have been trained in Songhai farms in Republic of Benin. Efforts are being made to absorb them in the Agro-allied sector.
While acknowledging that no human government is perfect, the Governor Seriake Dickson Administration has surpassed other Governors who administed the State. This fact is incontrovertible.
Disclaimer:

"The views/contents expressed in this article are the sole responsibility of

Idumange John

and do not necessarily reflect those of The Nigerian Voice. The Nigerian Voice will not be responsible or liable for any inaccurate or incorrect statements contained in this article."
Articles by Idumange John