UNEP Report: Buhari Violates Technical Demands On Ogoniland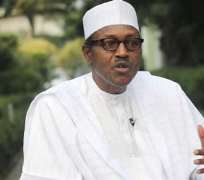 The fast-track actions by the president are out of steps with UNEP Report on Ogoniland, Says Dr. Goodluck Diigbo, President, Ogoni Central Indigenous Authority, who wants genuine Joint Stakeholders' Review as a priority.
While welcoming Buhari's intention to fast-track the implementation of UNEP Ogoniland Report, Diigbo, said his fast-track actions ignore the very report's technical demands. Diigbo remarked: "Even though the report remains disputed, many of EIAS measures investigated, and clarified in the report, are missing."
I read an online report by Premium Times, which says Buhari received recommendations from "non-experts" - the Executive Director of UNEP, the UNEP Special Representative for Ogoniland, permanent secretaries of the Federal Ministries of Environment and Petroleum Resources, and others.
Diigbo regretted that: "The recommendations are secret, and reliance on non-experts is not only misguided, but, unacceptable. Since Buhari was part of the regime that hanged Ken Saro-Wiwa and eight other Ogoni activists, for demanding for the Environmental Impact Assessment Study, the now President Buhari, should have treaded with caution in trying to override the disputed UNEP Report."
The Ogoni President said "Buhari may have a good intention, but, his expressed intentions might deepen old wounds. For instance, Buhari avoided specific mention of recommendations by UNEP, including:
Ogoniland Environmental Restoration Authority.

Environmental Restoration Fund for Ogoniland.

A Centre of Excellence for Environmental Restoration, among others, and even,

$1billion, considered grossly inadequate for take-off, is now missing."
"Next, we the Ogoni people are not aware of any Special UNEP Representative for Ogoniland. We don't have one. Buhari's intentions have created considerable confusion and resentment. Either, Buhari is conflicted, "tricked" by "parties" that corrupted the UNEP report, or, just politics as usual. For three years, they've stood against genuine joint stakeholders' technical review – a prerequisite for due process, stipulated by UNEP, World Bank, IMF, US and others," Diigbo said.
The UNEP Report, says "the Nigerian government agencies concerned lack qualified technical experts and resources." "So, I started to doubt if the Executive Director of UNEP could truly be part of what Buhari intends."
Diigbo recalled that on January 17, 2015, the Premium Times also reported that: "The people of Ogoni...declared their opposition to the establishment of HYPREP," a body accused of fraudulent practices.
Diigbo emphasized: "Buhari can help to respect the wishes of the Ogoni people. We don't want him to turn a conflict prevention and resolution mechanism, into conflict-making, or political tool. The EIAS for Ogoniland is for Ogoniland, and not a nation-wide petroleum assessment report."
"Instead to dictate to us, we appeal to Buhari to facilitate dialogue to lead to a genuine joint review by stakeholders, involving Shell, Chevron, NNPC, Ogoni Central Indigenous Authority, as well as competent technical experts to be appointed by the Ogoni people. We will not be part of the behind the scene fast-track unilateral actions," Diigbo said.
Diigbo warned: "We can't be ignored, or taken for granted anymore. We will resist any attempt to intimidate or use force against us. The essence of the UNEP Ogoniland Report Implementation, ought to first acknowledge the existence of the Ogoni people, and not discount us".
SIGNED:
Dr. Goodluck Diigbo
President, Ogoni Central Indigenous Authority